Moot court competition draws federal, appellate judges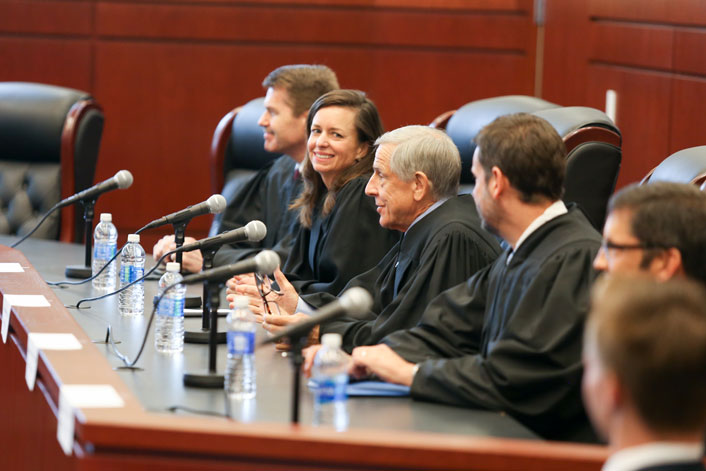 The 31st annual Zimmerman Kiser Sutcliffe Final Four Competition convened Friday morning before a host of both federal and state appellate judges. The four highest-scoring competitors from the Florida Moot Court Team tryout were slated to perform oral arguments in front of a standing-room only crowd in the Martin H. Levin Advocacy Center.
The panel of esteemed judges featured United States District Judge for the Southern District of Florida Paul C. Huck (JD 65); United States Magistrate Judge for the Middle District of Florida Patricia D. Barksdale (JD 96); Florida 1st District Court of Appeal Judge Harvey L. Jay III (JD 87); Florida 1st District Court of Appeal Judge Thomas Winokur (JD 91); and Florida 5th District Court of Appeal Judge F. Rand Wallis.
Michael Mariani (2L) took home the award for both Best Oralist and Best Overall while Megan Oliva (2L) walked away with Best Brief.