Nancy Baldwin accepts Gator100 award on behalf of Jane Sun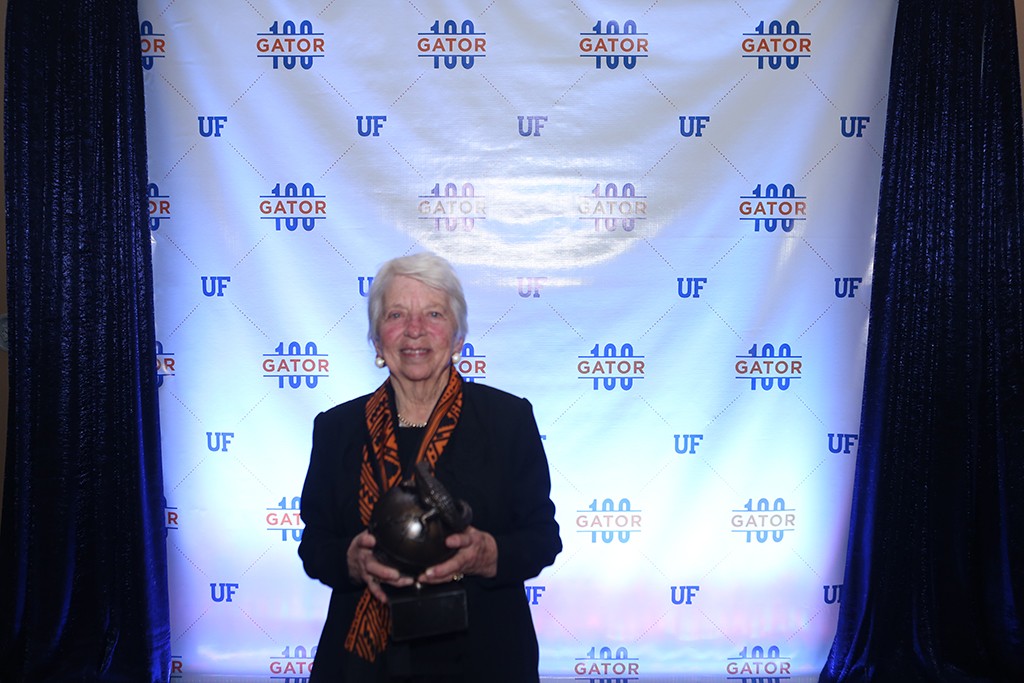 Nancy Baldwin (JD 93), the wife of UF Law Professor Emeritus Fletcher Baldwin, accepts an award at the Gator100 luncheon on behalf of Chinese businesswoman Jane Sun, a friend and generous donor to UF Law. The celebration, held Feb. 19, honored the 100 fastest-growing, Gator-owned or Gator-led businesses in the world. Sun earned her bachelor's in accounting from UF and took classes at UF Law, where she formed lifelong friendships with Professor Joseph Little, Professor Fletcher Baldwin and Nancy Baldwin. She is now the COO of CTrip.com International, a successful Chinese travel service.
UF Law graduates who also made the Gator100 list were Jennifer Englert (JD 99), David Heekin (JD 01) and Deborah Garcia-Gratacos (JD 99).