Nancy Dowd awarded Fulbright Distinguished Chair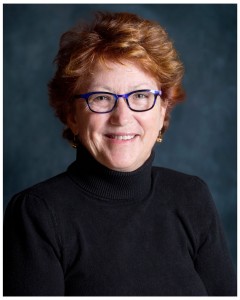 UF Law Professor Nancy Dowd has been awarded a Fulbright Distinguished Chair, the Lund University Chair in Public International Law, honoring her scholarship and significant teaching and publication record. The Fulbright Commission annually awards approximately 40 distinguished chairs to American scholars in a range of disciplines.  Dowd, the David H. Levin Chair in Family Law, will focus predominantly on research as well as engage in teaching. She will be associated with the Raoul Wallenberg Institute of Human Rights and Humanitarian Law as well as Lund University, the largest higher education and research institution in the Nordic countries, during the 2016-17 academic year.
Dowd, who is the emeritus director of UF Law's Center on Children and Families, will focus on comparative perspectives and human rights strategies for children, including experience in the implementation of the U.N. Convention on the Rights of the Child. Her work is part of a book under contract with NYU Press focusing on the developmental arc for black boys and exposing systemic, individual and cultural inequalities. Her project gathers work across multiple disciplines to question what equality means for children and how to ensure real opportunities for all. Her goal is to identify strategies for change and the dismantling of structural discrimination.
"Our embrace of the importance of a developmental lens to construct meaningful equality is at the core of the analysis that leads to strategies to insure equality for all children and youth," Dowd wrote in the proposal. "I argue we must embrace a developmental model that is explicitly raced and gendered to take into account the challenges and obstacles that subordinate black boys, as well as other children of color, face."
This topic of racial inequalities in the justice system and in other institutions is the focus of much of Dowd's scholarship, including her recently published works A New Juvenile Justice System: Total Reform for a Broken System and Justice for Kids: Keeping Kids Out of the Juvenile Justice System.
"I am honored to have this opportunity to continue to explore strategies to challenge inequalities," Dowd said. "It is a particularly interesting time to be pursuing this work, as the devotion to principles of equality and social inclusion is being tested both in Sweden and in the European Union because of the refugee crisis and migration."
Dowd began the application process in 2014 with the encouragement of then-Interim Dean George Dawson, and once submitted in 2015, has had the continued support of Dean Laura Rosenbury and Associate Deans Sharon Rush, Lyrissa Lidsky and Amy Mashburn.