Nancy Dowd Calls For Juvenile Justice System Reform In New Book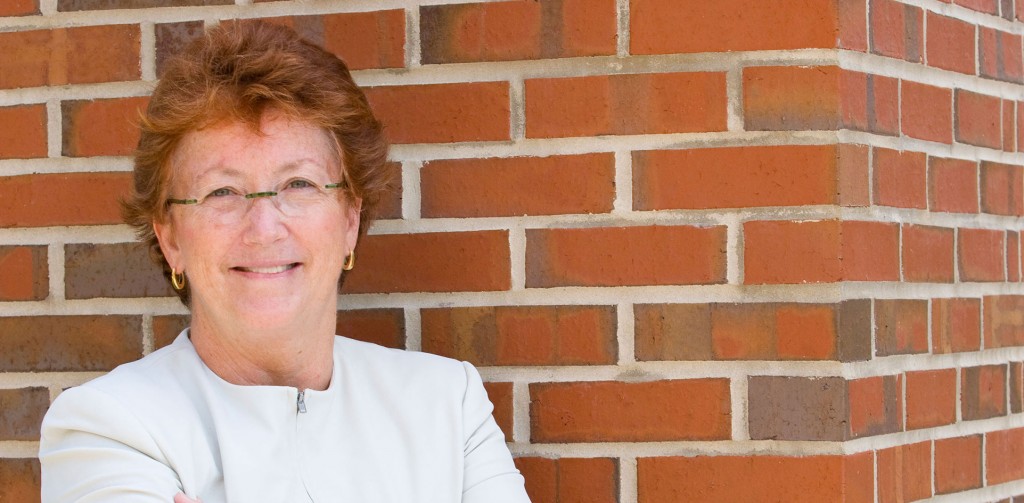 By Chantelle McHugh
The American juvenile justice system claims to protect the wellbeing of children while keeping the community safe. But when more children are incarcerated in America than anywhere else in the world and juvenile records make it difficult to move on or properly reenter society based on minor offenses, how effective is the justice system at serving children, families and society? Professor Nancy Dowd explores these inconsistencies within the juvenile justice system in her book A New Juvenile System: Total Reform for a Broken System and calls for a complete overhaul of the system.
Dowd edited the book, which includes contributions by a number of renowned family law experts, and wrote the introduction to the volume.
Dowd's previous book, Justice for Kids, discussed how to identify children engaged in bad behavior and divert them into other programs to proactively keep them out of the justice system. Now, Dowd asks why we accept the system as it is and challenges the reader to imagine a radically reconstructed juvenile system centered on a system of support and child wellbeing.
The book looks at the broad principles that a better juvenile system would be based on, and it outlines a framework that would have a dramatically more effective impact on society, structurally and in terms of outcome.
"It's provoking in a sense of giving a completely different way of thinking about this issue," said Dowd, who is also the emeritus director of UF Law's Center on Children and Families. "The consequence of bringing a kid into the juvenile system is to increase exponentially the chance that they will end up in the adult system. It should be our last resort, not our first resort."
Dowd argues that reform is not only necessary, but beneficial.
"The point of creating a separate system for kids is the idea that kids are different, still pliable, and have a chance to change," she said. "We should want them to come out of this having learned and wanting to be productive citizens, instead of marking them for the rest of their lives. If you empower someone in a positive way it's less expensive, it's going to work more often than not, and now the community is going to be safe."
In the restructured juvenile system she describes, the focus is on improving the mental health and education systems to support and provide resources for children who act out.
"This is extraordinarily multidisciplinary. You can't talk about the treatment of youth by the law without engaging in psychology and child development and sociology and history and having a rich interdisciplinary conversation to think through all of the implications."
Mass incarceration begins in the juvenile justice system, so Dowdargues that the goal should not only be to lower the number of incarcerations, but to think of incarceration as a last resort. Even as the number has decreased, the proportion of people of color has increased disproportionately and the opportunities for children to pursue an education or get jobs after serving time remains low, highlighting some issues with the system.
"The current system is a failure in every respect," Dowd said. "It doesn't serve kids or keep the community safer. It's only a success at marking children for minor offenses and violation of probation in a way that starts them downhill for the rest of their lives."
This book surfaces as conversation about mass incarceration moves into mainstream politics. Dowd hopes that those interested in public policy, legislators, advocacy groups and academics working on these issues will use this book as a resource in a call for change.
"This book might open the door toward a broader reconfiguration of the justice system so we're hoping to be part of that conversation. My hope with this is that we've moved the discourse in a more positive direction."