New UF Transactional Law Team Takes High Honors in Competition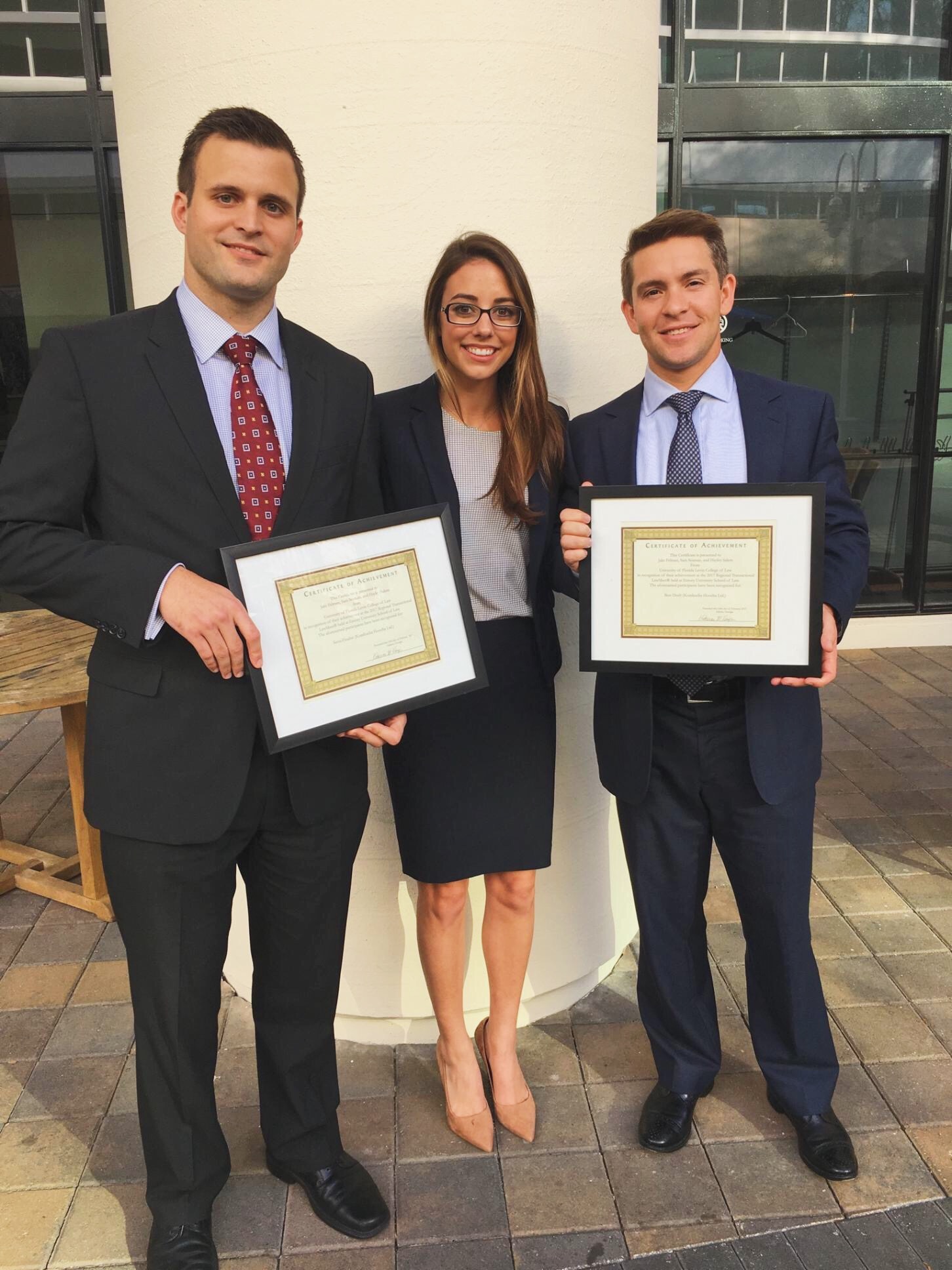 A new extracurricular competitive team at UF Law, the University of Florida Transactional Law Team, was among 84 that competed in seven regional LawMeets competitions hosted around the country on Feb. 27. UF's team, composed of Jake Felman (JD 17), Hayley Salem (JD 17) and Sam Seaman (JD 17), finished second in the regional competition held at Emory Law School in Atlanta. The team also won the "best drafts" award in their region. Yoni Haim (JD 17) is a fourth team member and UF Law Professor Jeff Davis is faculty adviser for the new team. The coaches are David S. Felman and Eric J. Hall (JD 00), shareholders of Hill Ward Henderson law firm.
The primary goal of the National Transactional LawMeet is to provide participants a meaningful and engaging simulation of practice and is the premier "moot court" experience for students interested in a transactional practice. The National Transactional LawMeet is a live, interactive, educational competition designed to give law students a hands-on experience in developing and honing lawyering skills.