Student's tax and trade paper chosen for prestigious conference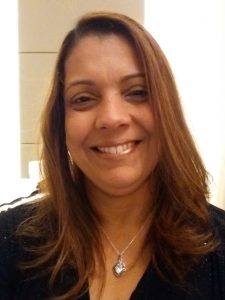 A UF Law student's paper was among 150 submitted and among a handful selected for the 2017 Annual Conference on World Trade Organization Law.
Monica Oliveira, an S.J.D. in Taxation candidate in the UF Law Graduate Tax Program, will participate in the event co-hosted by the Graduate Institute for International and Development Studies and the Georgetown University, to be held in Geneva, Switzerland, on June 9-10.
Her paper analyzes the consistency of international taxation policies recommended by the Organisation for Economic Co-operation and Development with World Trade Organization agreements.
The paper – "Populism and International Taxation: A Case Study on the Fragility of the International Taxation System" – was selected from among 150 proposals submitted worldwide, she said. It focuses on a dispute before the WTO system initiated by Panama against Argentina's defensive measures targeting preferential tax regimes and based on a list of non-cooperative tax jurisdictions. For the first time, the OECD recommendations were challenged before an international court and the outcomes of the decision revealed the fragility of the international taxation system.
Oliveira also delivered a talk on her paper March 22 at the Reitz Union at UF as part of the Diversity Graduate Research Symposium.