Fredric G. Levin Donates $40 Million to UF Levin College of Law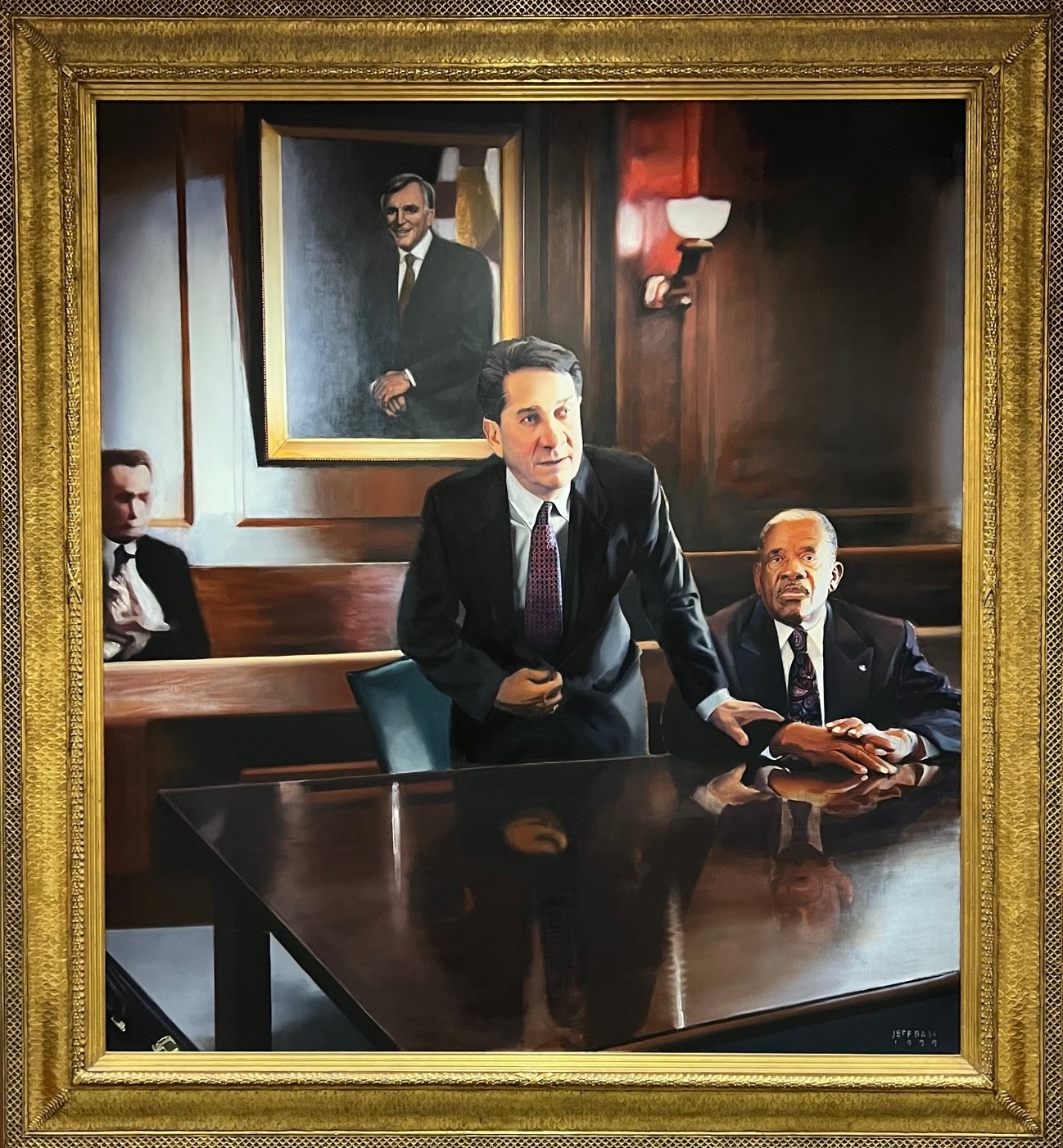 University of Florida Levin College of Law Namesake Fredric G. Levin Donates $40 Million as Part of Estate
GAINESVILLE, FL – World-renowned trial lawyer and philanthropist Fredric G. Levin has given the University of Florida Fredric G. Levin College of Law an additional $40 million as part of his estate.
College namesake and champion Fred Levin (JD 61) passed away in January 2021 at the age of 83 following an extraordinary life and career. With this generous estate gift, the Levin family's lifetime contributions to the University of Florida total more than $60 million.
This transformative gift will enable the Levin College of Law to build upon existing strengths by recruiting and enrolling talented and diverse students from across the globe, attracting world-class faculty, expanding academic and clinical programs, and ensuring graduate success through robust career preparation.
"We remain deeply humbled by the longstanding generosity of Fred and his family," said Laura A. Rosenbury, Dean and Levin, Mabie & Levin Professor of Law. "UF Law has made tremendous progress because of the financial support of the Levins and the support of other donors who have been inspired by the Levins' generosity."
In 1999, UF Law was named in Levin's honor after his unprecedented gift of $10 million – the largest current use gift in the university's history at that time. The Levin family continued to support UF Law and UF in the years that followed. In 2019, Fred's son Martin Levin (JD 88) announced yet another gift from Fred – 300,000 shares of stock valued at $6 million – during a celebration honoring the 20th anniversary of the naming of the college.
"Dad says we must provide those opportunities to others . . . he says that the future leaders – those who are going to make a difference – in all likelihood are not going to be the wealthy, the privileged, but someone we've never heard of. Someone who's worked their way up," Martin Levin said during the celebration.
The $40 million Levin estate gift will continue to provide opportunities to students by supporting scholarships for highly credentialed incoming students, funding public interest stipends for students doing unpaid summer work at nonprofits and government entities, and growing the HBCU Pathway to Law Endowment, which provides scholarships to graduates of Historically Black Colleges and Universities enrolling at UF Law.
"I am extraordinarily grateful for the financial support of Mr. Levin," said Hakeem Everett (JD 24), a recipient of the HBCU Pathway to Law Scholarship. "Because of my scholarship, I will graduate with little debt, strong alumni connections, and a great preparation for my future career."
The estate gift will also ensure that the Levin College of Law is broadly recognized as one of the nation's top law schools.
"Dad loved UF Law, and he loved seeing how his contributions made the law school a better place for students, faculty, and alumni," Martin Levin said. "Our goal is to help UF Law achieve its strategic priorities and maintain its rightful stature among the nation's very best law schools."
UF President Kent Fuchs emphasized that Levin's contribution also sustains the university's stature as a leading public research institution.
"The incredible generosity of Fred Levin and his family will ensure the Levin College of Law is one of the nation's top law schools at a Top 5 public university," said President Fuchs. "On behalf of the university, we are immensely grateful to Fred and the Levin family for their ongoing support."
To learn more about Fred Levin's life and legacy and his generous support of UF Law, view the law school's tribute page.