UF Law aids university's rise to preeminence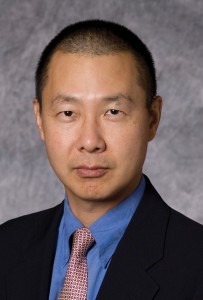 GAINESVILLE, Fla. — The UF Levin College of Law is playing its part in helping the University of Florida execute its new "Preeminence Plan," devised to boost UF into the strata of the nation's top universities in part by bringing in as many as 130 new faculty members over the next five years.
UF Law recently hired corporate law expert Robert Rhee as the John H. and Mary Lou Dasburg Professor of Law. Rhee, a renowned scholar whose work is frequently cited in top law books and law reviews, comes from the University of Maryland Carey School of Law and will officially join the UF Law faculty in the fall. For more information about the University of Florida's rise to preeminence, see the most recent press release by visiting the UF News page.