UF Law Alumna Pursues Career in Mediation, Mentors Current Students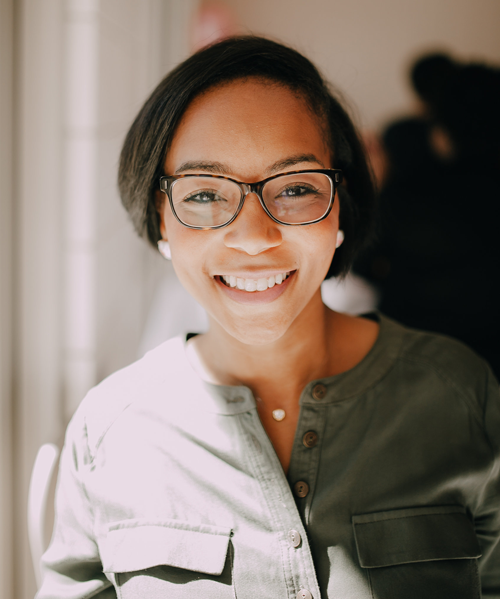 UF Law alumna Petra Pindar spends her days helping people through difficult times.
Since October 2016, Pindar (JD 12) has served as mediation services coordinator for the 8th Judicial Circuit. In that time, she has worked as a family mediator on nearly 100 cases of divorce, custody and paternity rights. She also coordinates mediators working in small claims and dependency cases.
Mediation is a way for both sides to talk through their differences away from a courtroom and a judge. "It's a conversation with a third party," Pindar said. "It's sitting down with a neutral third party."
The sessions often yield positive results. "The majority of participants tell me afterwards they feel so much better about having the opportunity just to sit down, because they didn't think anyone else was going to listen to them," Pindar said.
Pindar was first introduced to mediation at UF Law after taking a mediation clinic course with Robin Davis (JD 88), a senior legal skills professor who serves as director of the UF Law Institute for Dispute Resolution and associate director for the Center on Children and Families.
"Petra demonstrated outstanding skills as a student in the mediation clinic and discussed with me how she would like to continue mediating after she graduated law school," Davis said. "While I encouraged her to further pursue this goal, I also cautioned that most attorneys are not able to make mediation a full-time practice until much later in their careers."
But Pindar has been able to make a career of mediation, beginning as a staff mediator before being promoted to her current position.
"When Petra was hired to be a staff mediator for the 8th Judicial Circuit, I was so proud of her accomplishment, and I have already heard excellent feedback about her from local attorneys for whom she has mediated," Davis said.
Prior to her current position, Pindar served as pro se manager for the circuit. Pro se refers to parties representing themselves during court proceedings. "Basically, I was like a ghost writer," she said. "I did all the orders and scheduling, I did case management, all those types of things for pro se parties."
Although she is working full time, Pindar remains very connected to UF Law, offering advice and counsel to current students. "Petra now mentors students in my mediation clinic classes every semester; so she has come full circle in a very short time," Davis said.