UF Law hits the road for 2017 Summer Tour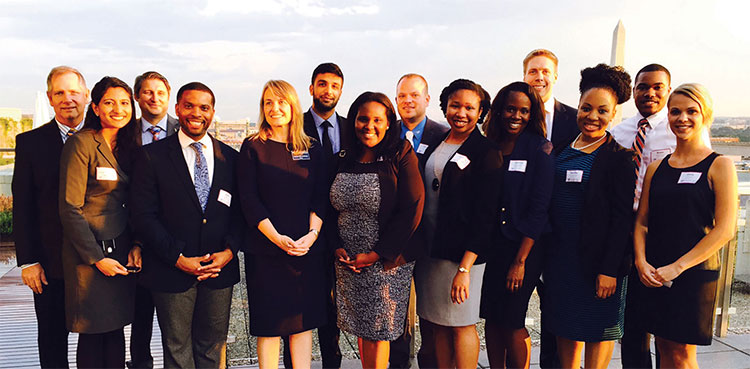 UF Levin College of Law is hosting a multi-state Summer Tour to raise funds for student scholarships.
Dean Laura Rosenbury and members of UF Law's team will head to Jacksonville, Tampa, New York City, Atlanta, Orlando, Washington, D.C., West Palm Beach, Fort Lauderdale, Miami, and Gainesville to support the Culverhouse Challenge, an ambitious, fast-paced initiative to raise $1.5 million in student scholarship support. If we meet this challenge by the first day of classes on Aug. 14, Hugh Culverhouse (JD 74) will provide a $1.5 million match. As of late June, UF Provost Joe Glover has also agreed to provide a $1.5 million contribution, yielding $4.5 million for student scholarships.
"I hope that these events will engage and inspire each and every alum to support our students," said Dean Rosenbury. "Scholarships are vital to helping UF Law produce the next great generation of lawyers, innovators and public servants."
To capitalize on the momentum of UF Law's historic climb from 48 to 41 in the latest U.S. News & World Report ranking, UF Law is committed to recruiting students around the nation with excellent credentials, diverse backgrounds and varied life experiences. Scholarships are critical to achieving this goal. Last year, UF Law ranked a disheartening 182 out of 204 law schools in the median grant awarded to students. Increased financial support from alumni and friends can improve these statistics and influence the lives of future UF Law students.
Learn more and register: www.law.ufl.edu/SummerTour2017.
For more about the Culverhouse Challenge, visit www.law.ufl.edu/alumni/culverhouse. To support the scholarship fund, give now.