UF Law Hosts Summer Program for Brazilian Judges, Prosecutors and Attorneys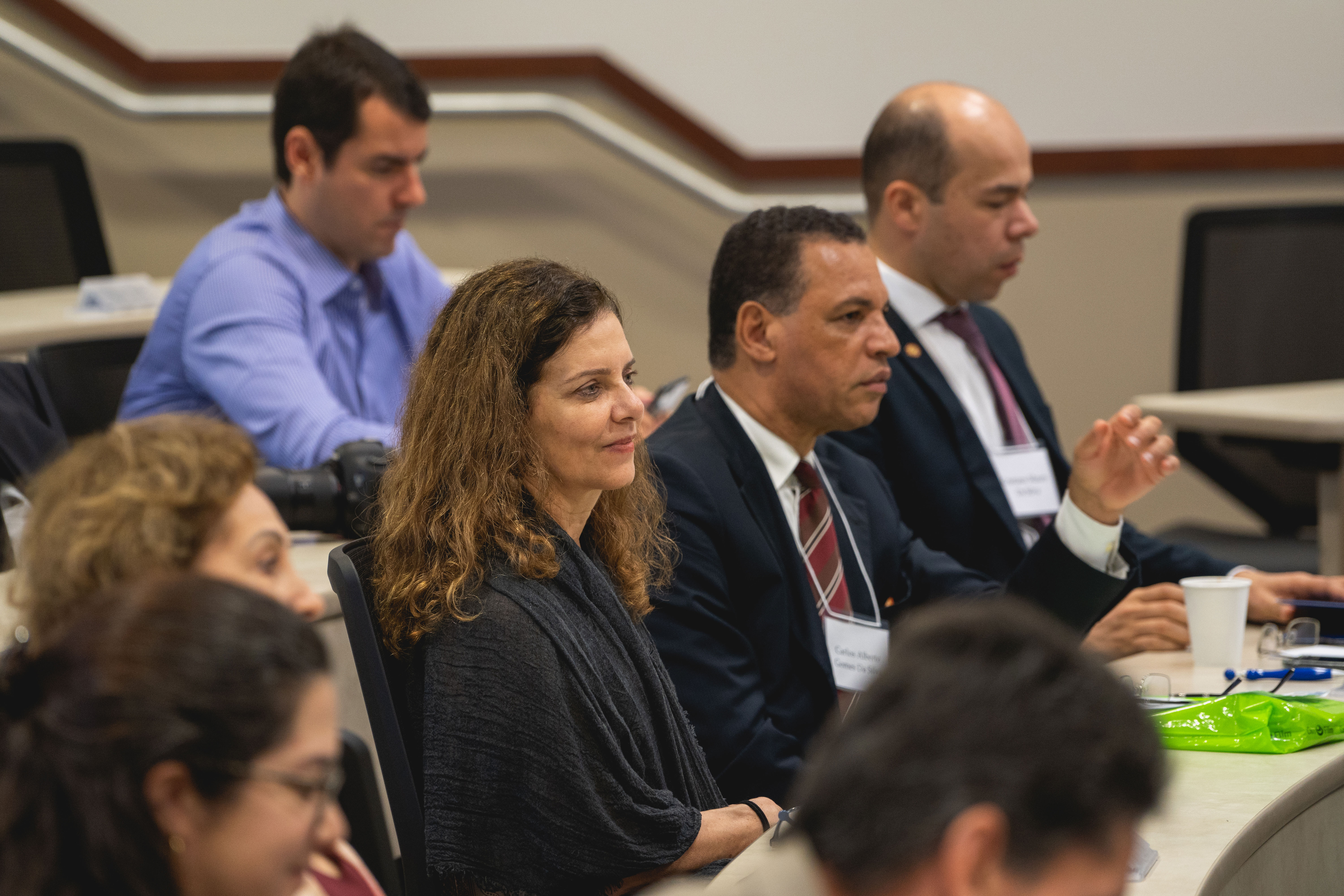 In July, UF Law's Center for Governmental Responsibility hosted the 19th Annual Summer Program in American Law for Brazilian Judges, Prosecutors and Attorneys. This one-week program has been a feature of CGR's involvement in Latin America since 2000. This year's group included eight federal judges from the north of Brazil, together with two state prosecutors, several law professors, a court clerk, practicing attorneys and graduate students in law. In addition to comparative law lectures conducted at UF Law's campus in Gainesville, participants visit state and federal courts, governmental offices and resource management agencies, while receiving detailed information on various aspects of judicial, governmental and resource administration.
The group met with Dean Laura A. Rosenbury and several members of the UF Law faculty, exploring various areas of American law and policy.
Among the topics discussed this year were "Introduction to the U.S. Legal System and Constitutional Law," led by CGR Staff Attorney Timothy McLendon (JD 94); "Civil Procedure" led by UF Law Professor Pedro Malavet; "Investigating & Prosecuting White Collar Crime" led by former special prosecutor and current UF Law coordinator of international programs Al Tellechea and former Assistant U.S. Attorney Carlos Perez; "White Collar Crime Issues: Securities Fraud" led by UF Law Visiting Professor Steve McNamara; "Mediation and Alternative Dispute Resolution" by UF Law Professor Robin Davis (JD 88); "Considerations on Brazilian Environmental Law" led by State University of Maringá Professor Paulo Roberto Pereira de Souza; "Impacts of Hydroelectric Projects in the Ivaí & Piquiri Basins in Paraná" led by Robertson Fonseca de Azevedo (LLM 96) & Saint Clair Honorato Santos, both of whom are Public Prosecutors in the state of Paraná; and "Law of Privacy" led by UF Law Professor and Dean Emeritus Jon Mills (JD 72), who also serves as Director of CGR.
Throughout the week, the group visited the Alachua County Criminal Justice Center where they observed first appearances and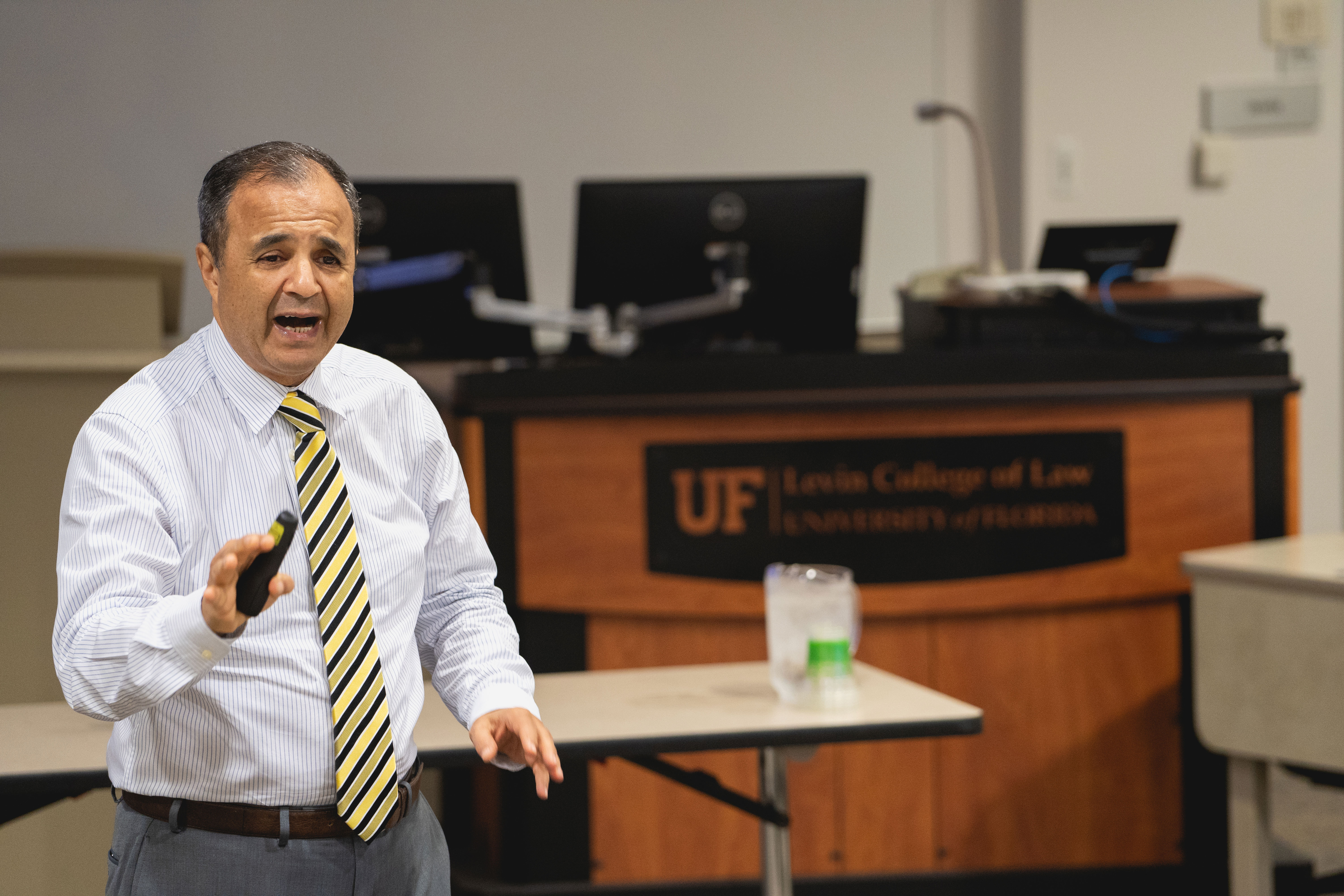 misdemeanor arraignments and met with Circuit Judge James Colaw (JD 98) and Clerk of the Court Jesse Irby. They also visited Gainesville City Hall to meet with Assistant City Manager Fred Murry and toured the Office of the State Attorney for a meeting with State Attorney William Cervone (JD 73) and members of his staff.
The program also included a visit to the Southwest Florida Water Management District office in Tampa, and a discussion on judicial training and independence at the Federal Courthouse in Tampa with The Honorable Thomas Wilson, U.S. Magistrate Judge for the Middle District of Florida and The Honorable Amanda Arnold Sansone (JD 02), U.S. Magistrate Judge for the Middle District of Florida.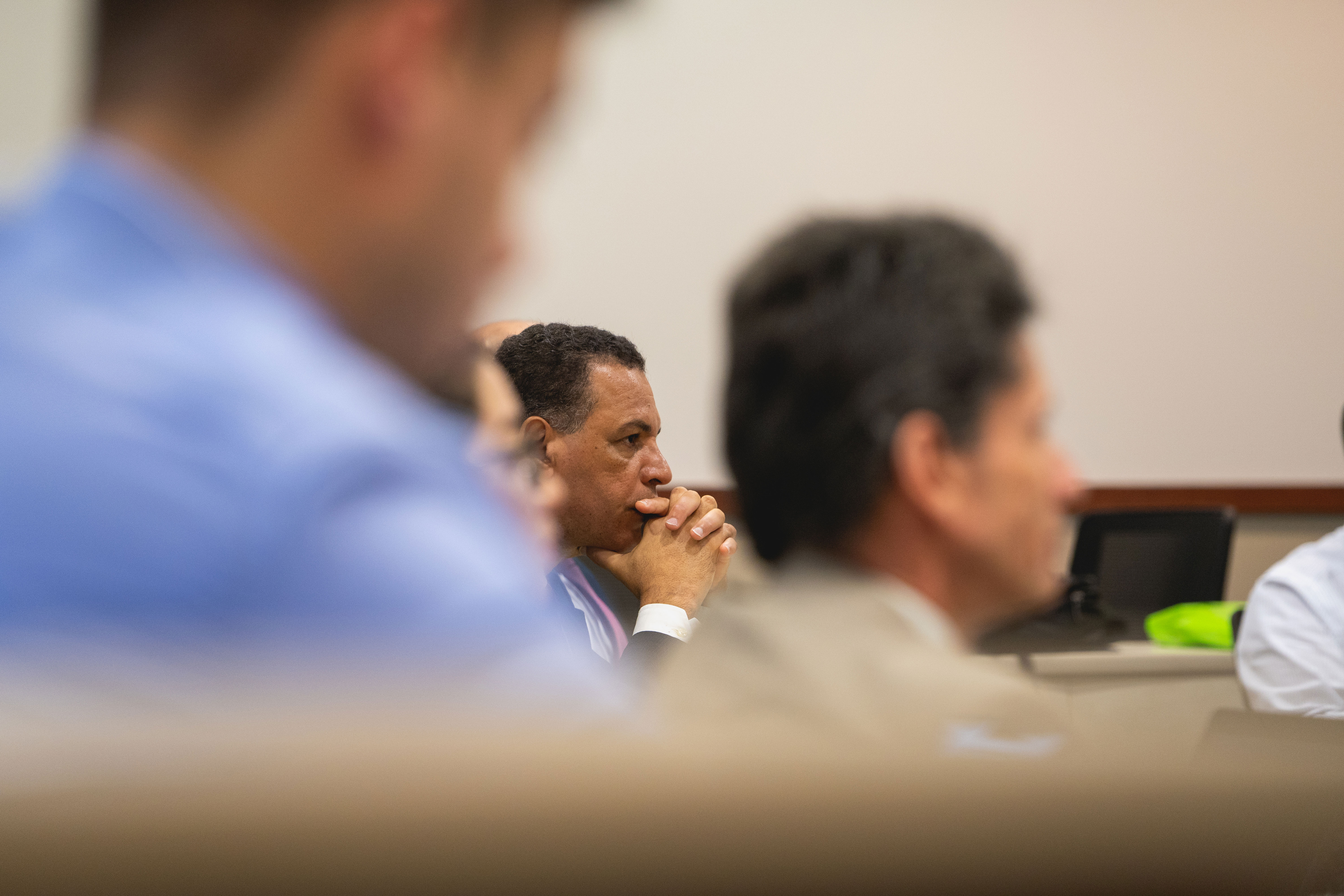 McLendon directs the program in partnership with Honorato Santos, Fonseca de Azevedo and Roberto de Souza. Over the past 19 years, the program has included participants from the Brazilian states of Amazonas, Mato Grosso do Sul, Mato Grosso, Minas Gerais, Pará, Paraná, Pernambuco, Rio de Janeiro, Santa Catarina and São Paulo. Participants have included judges, prosecutors, academics, practicing attorneys, notaries, law clerks, law students, and government agency personnel. The program has helped maintain a close personal and professional connection between the Levin College of Law and Brazil. It has produced several opportunities over the past 10 years for interested UF faculty to collaborate on grant projects, travel to Brazil for work, and speak at conferences. Former program participants have also participated in UF-sponsored conferences, both on the UF campus and elsewhere in Latin America.