UF Law Professor Authors Book Detailing Basics about America's Government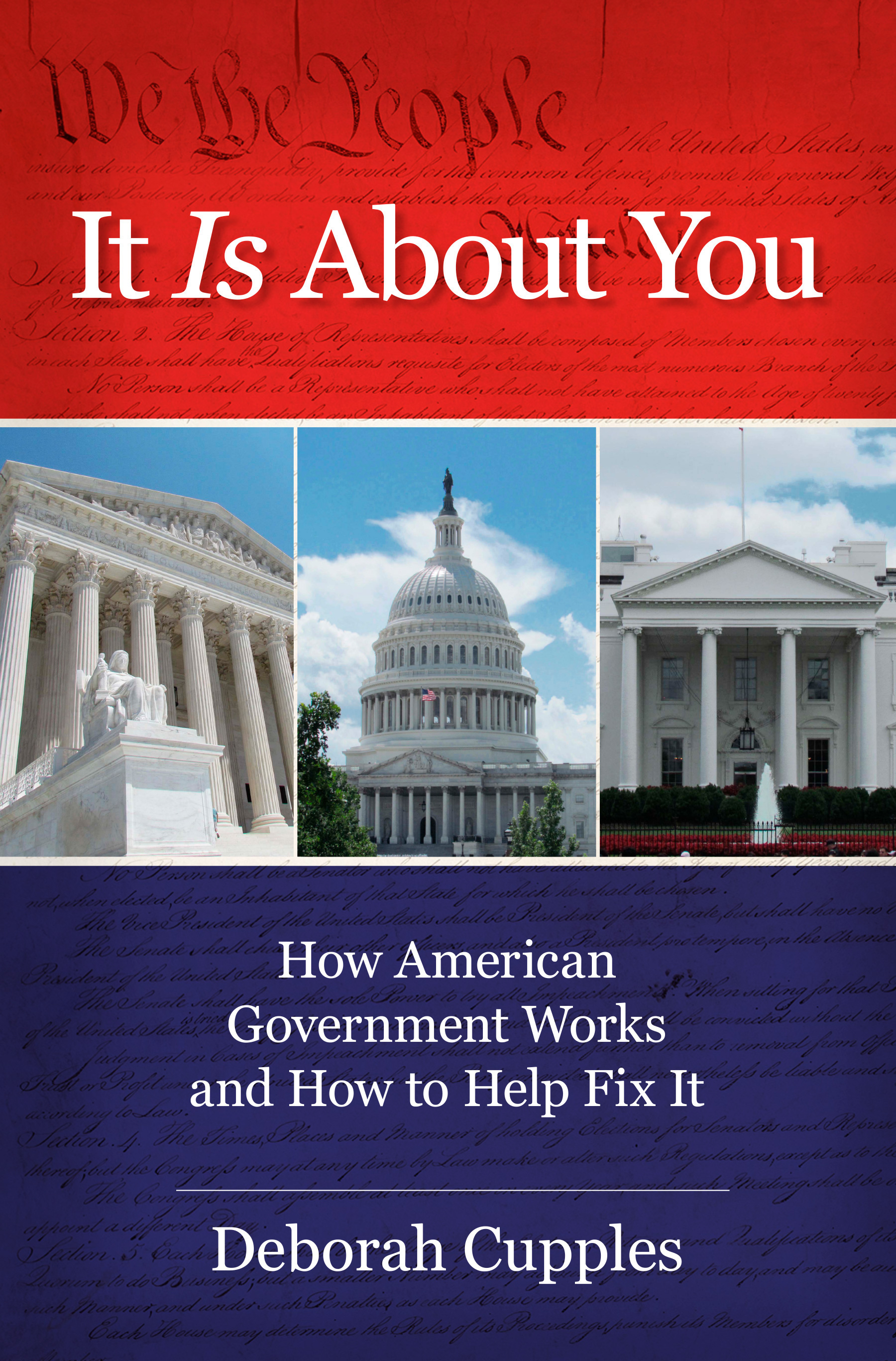 Discerning fact from fiction when digesting American political news lately can sometimes leave us stretching our brainpower to recall high school civics class.
But a new book by UF Law Legal Skills Professor Deborah Cupples titled "It Is About You: How American Government Works and How to Help Fix It" aims to jog the memory, providing a nonpartisan, plain-language refresher about American government.
"Knowledge brings power – the power to not be misled and the power to have a say," Cupples said.
The book devotes space to topics such as the rule of law, checks and balances, separation of powers, types of laws, people's rights, the three branches of government, and various influences on government.
According to Cupples, understanding how government works will allow citizens to identify whether they are being hoodwinked – by politicians or media personalities – and ultimately have some influence over how government affects their lives.
The book also discusses how American government is broken and what citizens can to do help restore it. Action items include registering to vote, voting knowledgeably, volunteering for political causes or campaigns, and possibly running for office themselves.     
Cupples is a triple-Gator (BA 88, MA 01, and JD 05 from UF). She has taught classes in legal document drafting, statutory interpretation, and art law. Prior to joining the UF Law faculty in 2008, Cupples worked as an attorney in private practice. She continues to work as a legal consultant and does pro-bono work.  She also co-authored two books about legal writing.
Learn more about Cupples on her faculty page.