UF Law Professor Elizabeth Rowe Elected to American Law Institute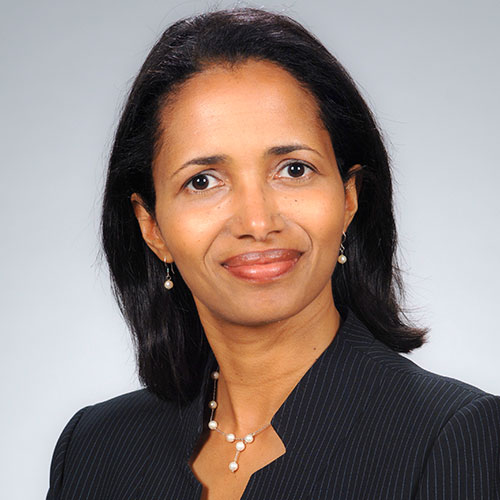 University of Florida Law Professor Elizabeth Rowe has been elected as a new member of The American Law Institute.
Rowe is an internationally recognized scholar in intellectual property, patents, trade secrets and trademark law. Her work has been published in numerous top journals, including the Alabama Law Review, Boston College Law Review, George Mason Law Review, Iowa Law Review, and Wake Forest Law Review. She has also co-authored several books on trade secrecy.  At UF Law she teaches patent law, trademark law and trade secret law.
Rowe recently completed a new edition of her book, Trade Secrets in a Nutshell, and published "Unpacking Trade Secret Damages" in the Houston Law Review. In the article, she reports on the first empirical study of trade secret damages, analyzing data from 15 years' worth of trade secret cases in the federal courts.  She reviewed the average damages awarded by the courts, deciphering what factors had an effect on the size of damages awarded, and comparing other litigation variables such as verdicts handed down by juries versus judges. Rowe recently presented her findings at the Practising Law Institute in New York in late October.
Rowe says she is honored to be elected to the ALI and looks forward to sharing her research with the national membership. "I hope that my expertise, particularly in the areas of intellectual property, can make a useful contribution to the work of ALI, and I appreciate the opportunity to have a voice in the process."
Rowe explains that the work of the ALI has been integral to her area of expertise. As an example, the state laws governing trade secrets used to vary widely. In an effort to unify and create greater consistency, ALI published the Uniform Trade Secrets Act in 1979, which has since been adopted by almost all states. The act provides a legal framework to protect trade secrets for U.S. companies operating in multiple states.
"That's one example of the kind of important work that ALI produces," Rowe said.
ALI members are nominated through a confidential process and chosen based on several criteria, including achievements, professional recognitions, standing amongst peers, and professional excellence.
"Membership in ALI is a nice way for law professors to expand their scholarly influence and have a tangible and concrete effect on the direction of the law going forward. I look forward to sharing in that process with the distinguished members of the institute," Rowe said.
UF Law Professors Fletcher Baldwin, Karen Burke, Berta Hernández-Truyol, Joseph Little, Pedro Malavet, Amy Mashburn, Grayson McCouch, Martin McMahon, Fred Murray, M. Kathleen Price, David Smith, D.Daniel Sokol, and Dean Laura Rosenbury are also members of ALI.
As for Rowe's future scholarship, she is currently working on another article "Ownership and Access in Implantable Medical Devices," analyzing the control and ownership of the data produced by implantable medical devices. "As it stands now, most patients don't have direct access to that data," Rowe notes. "So if they want any reports generated from the devices they must get it from their physicians. In this paper, I'm looking at the ways in which intellectual property contributes to the control of that information."
Explore more of Rowe's scholarship on her faculty webpage.
The American Law Institute is based in Philadelphia and is a leading independent organization producing scholarly work to clarify, modernize and otherwise improve the law. To achieve this goal, ALI members draft, debate, revise, and publish restatements of law, model statutes and principles of law that are influential to legislatures and courts. ALI is made up of legal scholars, practitioners and judges.