UF Law Professor Granted Fulbright Scholarship, Traveling to South Korea for Teaching, Research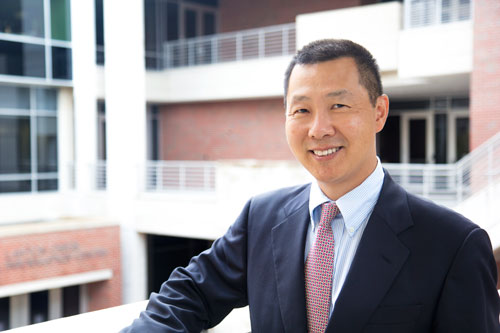 UF Law Professor Robert J. Rhee has been awarded a grant from the J. William Fulbright Foreign Scholarship Board that will fund his 2017-18 academic Distinguished Lectureship at Yonsei University in Seoul.
"The Fulbright grant gives Korean students an opportunity to learn from an American law professor the core aspects of American business and corporate transactional law, which can only benefit both societies," said Rhee, the John H. and Mary Lou Dasburg Professor of Law.
Yonsei University is ranked as one of the best global universities by U.S. News and World Report. It is located inside a country that Bloomberg Markets calls the most innovative economy in the world.  During his time at Yonsei University, Rhee will teach a package of core business law courses – corporation law, corporate finance, securities regulation and unincorporated business entities – to students studying business law and the economy.
"For 70 years, the Fulbright Program has stood for the idea that cultural and knowledge exchange and global engagement are good," Rhee said.
"These values are important, and students and faculties of universities play a leading role in sharing knowledge," Rhee said. "I'm thankful for the opportunity to teach American law to foreign students and to learn a foreign law and economy so that those learnings can inform my teaching and research going forward."
During his time in South Korea, Rhee will research Korean corporate and business organization laws. He will explore whether the Korean economy requires a wide range of contractual arrangements or permits greater leeway for private ordering of business affairs, as is seen in the U.S. economy and business organization laws. He will also delve into whether there are aspects of Korean business organization laws that could help the United States achieve a better balance among the government, U.S. shareholders in corporations and non-shareholder constituents including labor.
"In other words, what are the aspects and limitations of American law that can benefit Korean economy and society; and, of course, what are the aspects and limitations of Korean business organization laws that can benefit American economy and society?" Rhee said.