UF Law Professor Lyrissa Lidsky named dean at University of Missouri School of Law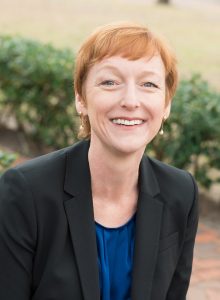 UF Law Professor Lyrissa Barnett Lidsky, the Stephen C. O'Connell Professor, has been named the 17th dean of the University of Missouri School of Law.
Lidsky is an internationally renowned media law and First Amendment scholar. She has taught Mass Media Law, First Amendment Law, Torts, Professional Responsibility, Introduction to Lawyering, Constitutional Law, and several other courses during her 23 years on UF Law's faculty. She has also served in several administrative positions, including her current role as Associate Dean for Graduate and Non-J.D. Programs.
"Lyrissa is an influential scholar, a dedicated professor, and a creative administrator," UF Law Dean Laura A. Rosenbury said. "We will miss Lyrissa's contributions to UF Law, but we are excited that she has the opportunity to take on this important new leadership role."
Lidsky will begin her appointment on July 1. Read more: http://law.missouri.edu/dean-search/