UF Law professor points out regulation holes, cautions of pesticide exposure in children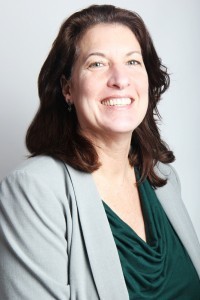 Contact:
Joan Flocks, UF Law Professor and Director of the Social Policy Division of the Center for Governmental Responsibility
352-273-0837 or flocks@law.ufl.edu
GAINESVILLE, Fla. – In a recent essay on the Physicians for Social Responsibility's online Environmental Health Policy Institute, Joan Flocks, director of social policy for UF Law's Center for Governmental Responsibility, wrote that the children of farmworkers are more at risk of being exposed to harmful pesticides than other groups due to holes in the regulatory net.
"Farmworkers are predominately low-income workers of color who face many challenges in addressing occupational and environmental hazards, including chronic exposure to pesticides," Flocks wrote. "Their children are even more overburdened. Like all children, those from farmworker families have higher levels of dermal and dietary exposure to pesticides than adults because they have more extensive contact with potentially contaminated surfaces; higher body surface to weight ratio; and higher food and water intake in proportion to body size."
Flocks wrote that farmworker children are even more burdened through exposures in utero or through the breast milk of farmworker mothers or through general contact with family members who have been working in fields.
In the essay, Flocks lays out the current protections under the Federal Insecticide, Fungicide and Rodenticide Act, the Worker Protection Standard, and the Food Quality Protection Act – and points out the ways in which each of these is inadequate in sufficiently protecting farmworker children from exposure.
Flocks also recently completed a year-long Reach the Decision Makers fellowship focusing on the reproductive health impacts of environmental contaminants. Flocks and her team members culminated the fellowship by meeting with EPA regulators to present their research on a pesticide they believe to be of particular danger to farmworker infant health.
Flocks is available to discuss the regulatory concerns surrounding this issue and how health care providers and others might further educate themselves on the topic.