UF Law Professor Reappointed to Supreme Court Mediation Review Board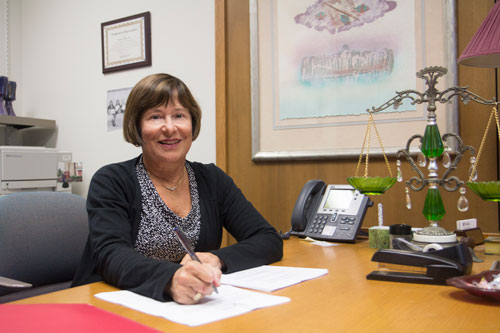 UF Law Professor Robin Davis has been reappointed as an appellate mediator to the Northern Division of the Mediator Qualifications and Discipline Review Board by Florida Supreme Court Chief Justice Jorge Labarga (JD 79).
Davis (JD 88), a senior legal skills professor, serves as director of the UF Law Institute for Dispute Resolution, and is an associate director for the Center on Children and Families. Her expertise lies in the areas of alternative dispute resolution, mediation, arbitration and restorative justice.
"I like to think of myself as a peacemaker," said Davis, a certified mediator and qualified arbitrator. "In my life I was a teacher, a social worker, and then a lawyer practicing family law, and I just felt that mediation incorporated all of those things in helping people resolve conflicts."
The review board is supervised by the Florida Supreme Court and reviews grievances against certified and court-appointed mediators. Davis began serving her four-year term on the board in 2012. Her term ends in 2020.
According to the Office of the State Courts Administrator there are 5,734 certified mediators in Florida, but only 42 – including Davis – are certified in all five areas of mediation – dependency, family, county, circuit and appellate. Davis estimates working on more than 2,000 mediation cases in her career.
At UF Law, Davis teaches mediation and a mediation clinic course, where students are eligible to become certified county mediators at the end of the semester.
Davis said less than 5 percent of civil cases are settled in contested litigation, while the bulk are settled through negotiation and mediation.
"Law students really need this training in mediation because most of them are not going to be litigating a lot of cases," she said.