UF Law professor receives ABA award for scholarly work in dispute resolution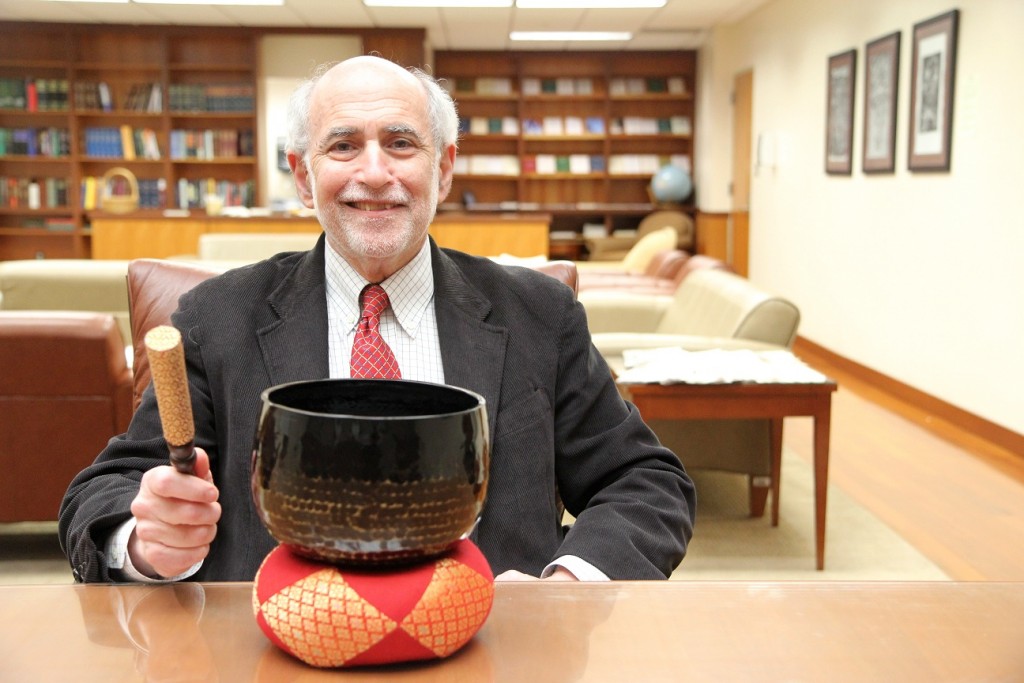 GAINESVILLE, Fla. – University of Florida Levin College of Law Professor Leonard Riskin was honored last weekend with the American Bar Association's Section of Dispute Resolution award for Outstanding Scholarly Work.
Riskin, who is the Chesterfield Smith Professor of Law, accepted the prestigious award at the section's 15th annual spring conference in Chicago.
Since coming to UF Law in 2007, Riskin has served as professor, mentor and director of the Initiative of Mindfulness in Law and Dispute Resolution, and senior fellow of the Institute for Dispute Resolution. The ABA honored him based on his extensive work in alternative dispute resolution with a focus on the perspectives that lawyers bring to the work.
"When I first started teaching in law school I noticed that there was a huge amount of suffering among law students, lawyers and clients. Some of the suffering, I thought, resulted from extreme adversarial perspectives and behavior," Riskin said. "I thought that mediation was a way to reduce unnecessary adversarialism and suffering."
Riskin began to write about and teach mediation in the early 1980s, and from that he became interested in mindsets lawyers use when addressing problems.
"A lot of my work has been designed to encourage or help law students, lawyers and mediators become more aware of what mindset they are using, and how that mindset affects the way they understand problems and the way they might try to deal with them," Riskin said.
Riskin is the third recipient of the ABA Dispute Resolution Section's award for Outstanding Scholarly Work since its creation in 2011. Harvard Law School professor Frank E.A. Sander and Georgetown University professor Carrie Menkel-Meadow received the award in years past.
"I feel honored because I very much admire the two previous recipients," Riskin added. "I'm very lucky to have studied and worked with wise and thoughtful people from whom I learned a great deal. I especially appreciate working with my UF faculty colleagues and students."
For more information:
Matt Walker, UF Law Communications
352-273-0650, mlwalker@law.ufl.edu