UF Law Research Faculty Joins Multidisciplinary Worker Health Initiative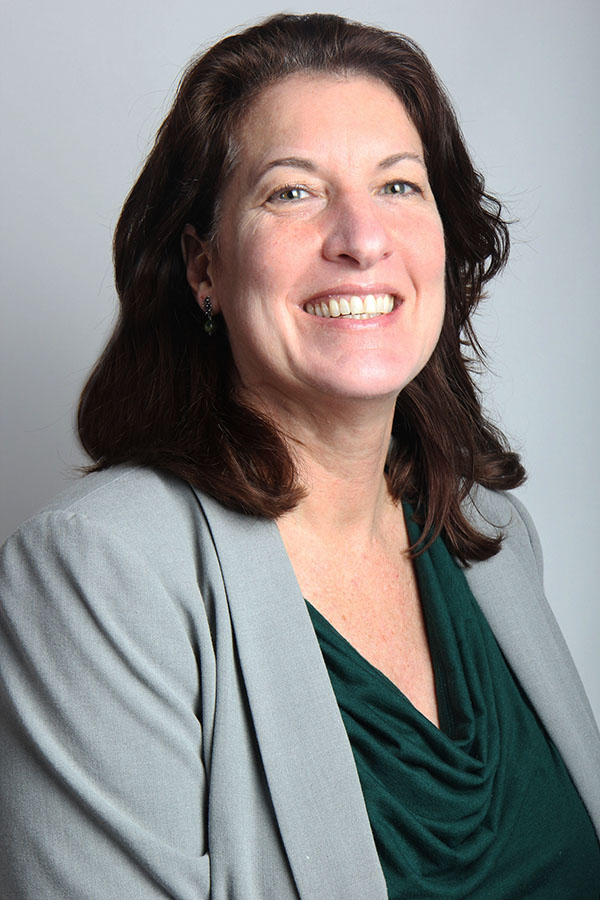 UF Law Research Faculty Joan Flocks is a key member of a new multidisciplinary, five-year center to decipher the occupational health and safety concerns of individuals working in the forestry, fishing and agricultural industries.
The University of Florida is hosting the new Southeastern Coastal Center for Agricultural Health and Safety which is funded through a nearly $10 million grant from the Centers for Disease Control and Prevention through the National Institute for Occupational Safety and Health.
The center is currently helping to adapt a national heat-stress campaign – expected to be rolled out June 12-15 – to Florida. The campaign will focus on different aspects of heat-stress protection.
"This is an incredibly important issue in Florida," Flocks said. "Within the last few years we've had a couple of heat-related deaths of agricultural workers in the field that could have been possibly prevented."
SCCAHS is the 10th regional center in the country and fills a Southeast void, with the closest centers in Kentucky and Texas. "These are prestigious centers," said Flocks, who is an affiliate professor with the Center for Latin American Studies and director of the social policy division for UF Law's Center for Governmental Responsibility.
In late 2016, the funds were awarded to the UF College of Public Health and Health Professions, in addition to working with UF Law, IFAS, and other UF institutions, is also collaborating with researchers from Florida State University, University of South Florida and Emory University.
The new center aspires to address issues in Florida, Alabama, Mississippi, Georgia, North and South Carolina, the Virgin Islands, and Puerto Rico. Flocks is director of planning and emerging issues within the Planning and Evaluation Core.
"Much of the data about Florida's agricultural safety and health is over a decade old," said Dr. J. Glenn Morris, principal investigator of SCCAHS and director of UF's Emerging Pathogens Institute. "We need to add to the body of knowledge about farming, fishing and forestry workers in our region, so we proposed establishing a center that will facilitate collaboration with researchers in the Southeast."
Florida is home to 47,000 farm operators and their families, in addition to their employees and contractors. Flocks has been researching farm-worker health for nearly two decades.
According to Flocks, the Florida agricultural industry grows almost every type of fruit and vegetable imaginable. The Southeast region is also home to cotton farms, tobacco harvesting, Christmas tree farms and ferneries. The fishing industry in the same region is home to clammers, shrimpers and oystermen.
"I think of all the regions that the ag centers cover, our region must be one of the most diverse in terms of industries," Flocks said.
She also points to the diversity in the workforce: Mexicans, Central Americans, Caribbeans and Vietnamese. "Those are just the worker populations I know about," she said.
"We hope to map out this region and get an idea of the industries and the populations we can serve,"  Flocks said. "We want to be a resource for all the region's ag, forestry, and fishery industries and people."
Three research projects that are currently funded within the Center involve addressing safety issues among Gulf of Mexico fishers; evaluating current training programs for agricultural workers in North Florida; and geographically mapping pesticide applications.
Through the Emerging Issues Program, Flocks is examining ways of assisting industry in complying with revisions to the Worker Protection Standard, an Environmental Protection Agency regulation designed to provide protections for agricultural workers.
"The revisions do require growers and industry to do a little more than they had been doing in terms of providing more information to workers, making sure workers are trained annually – the previous provision was every five years – making sure that applicators follow certain specific guidelines, for example wearing certain kinds of respirators," Flocks said.
Another revision calls for certain workers applying chemicals to be certified by a licensed health care practitioner.
The agricultural industry has expressed concerns about the implementation of the revisions and SCCAHS is looking at ways to address these concerns, including creating a directory of health care practitioners who are able to evaluate workers for certification.
Flocks is also assisting SCCAHS with becoming involved in a national campaign sponsored by the agricultural centers to address occupational heat stress.
Flocks encourages those interested in learning more about the center to visit the website  and to visit and like the Facebook page.