UF Law and UPD Collaborate to Sharpen Courtroom Skills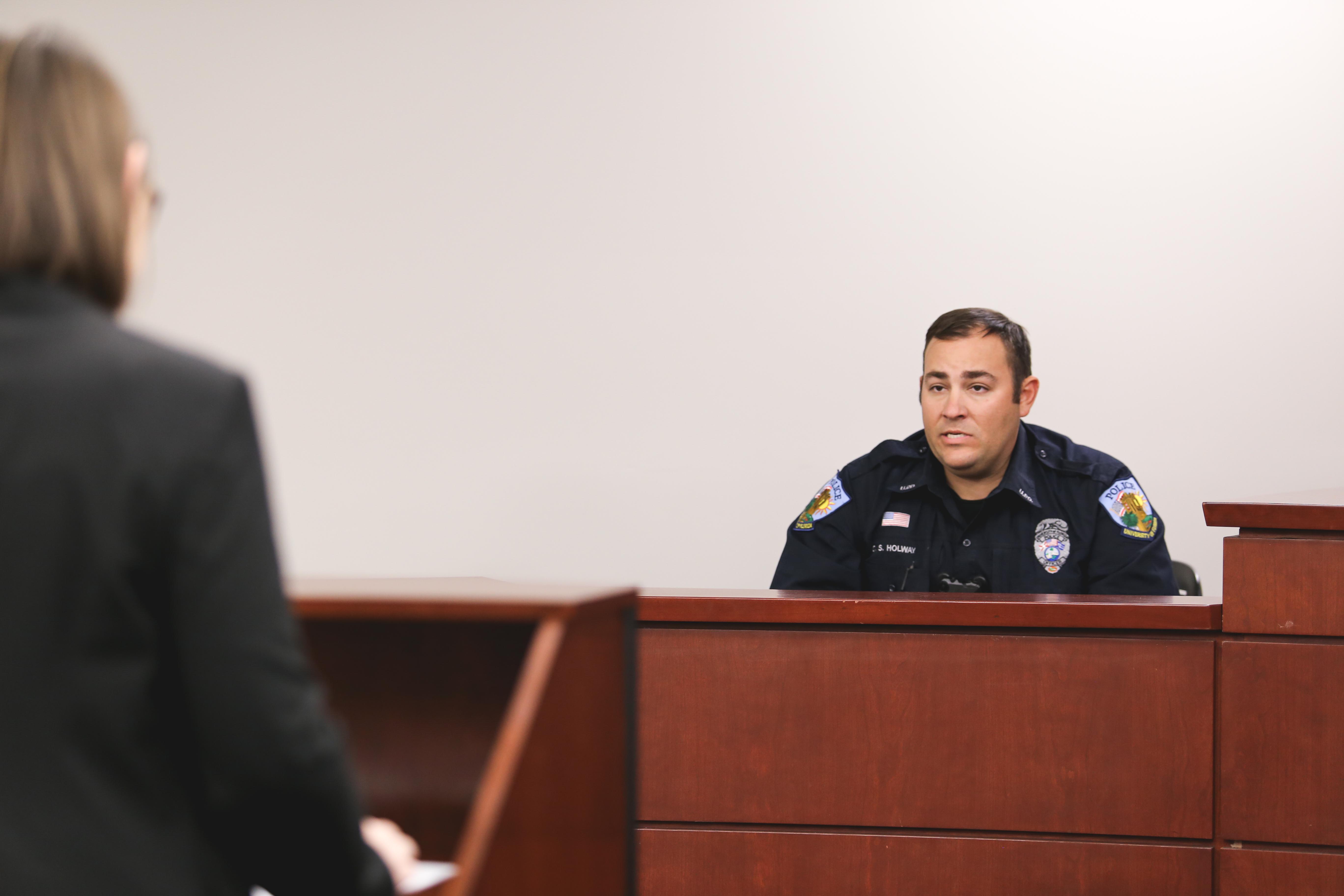 A new initiative between UF Law and the University of Florida Police Department allows future attorneys to hone their direct and cross-examination skills and provides police officers with valuable practice for testifying in court.
In November, UF Law Adjunct Professor Sarah Horn Wolking's Criminal Prosecution Clinic class teamed up with several UPD officers for two mock trial scenarios. Officers took the witness stand and student attorneys asked questions based on real reports filed by the officers.
The idea for a partnership came to Wolking after a 30-year veteran officer told her he'd never testified in court. She acknowledges the types of crimes campus police handle don't typically end up in a courtroom as often as other local agencies, but says there is value in serving as a witness and having those reports scrutinized.  Wolking says it makes for better-written statements in the future.
"It's not only a win-win for the University of Florida, but it should also enhance our whole law enforcement culture in this area," said Wolking, a former state and federal prosecutor.
Wolking hopes the endeavor could someday expand to other law enforcement agencies.