Weekend Course Brings Arbitration Experts to UF Law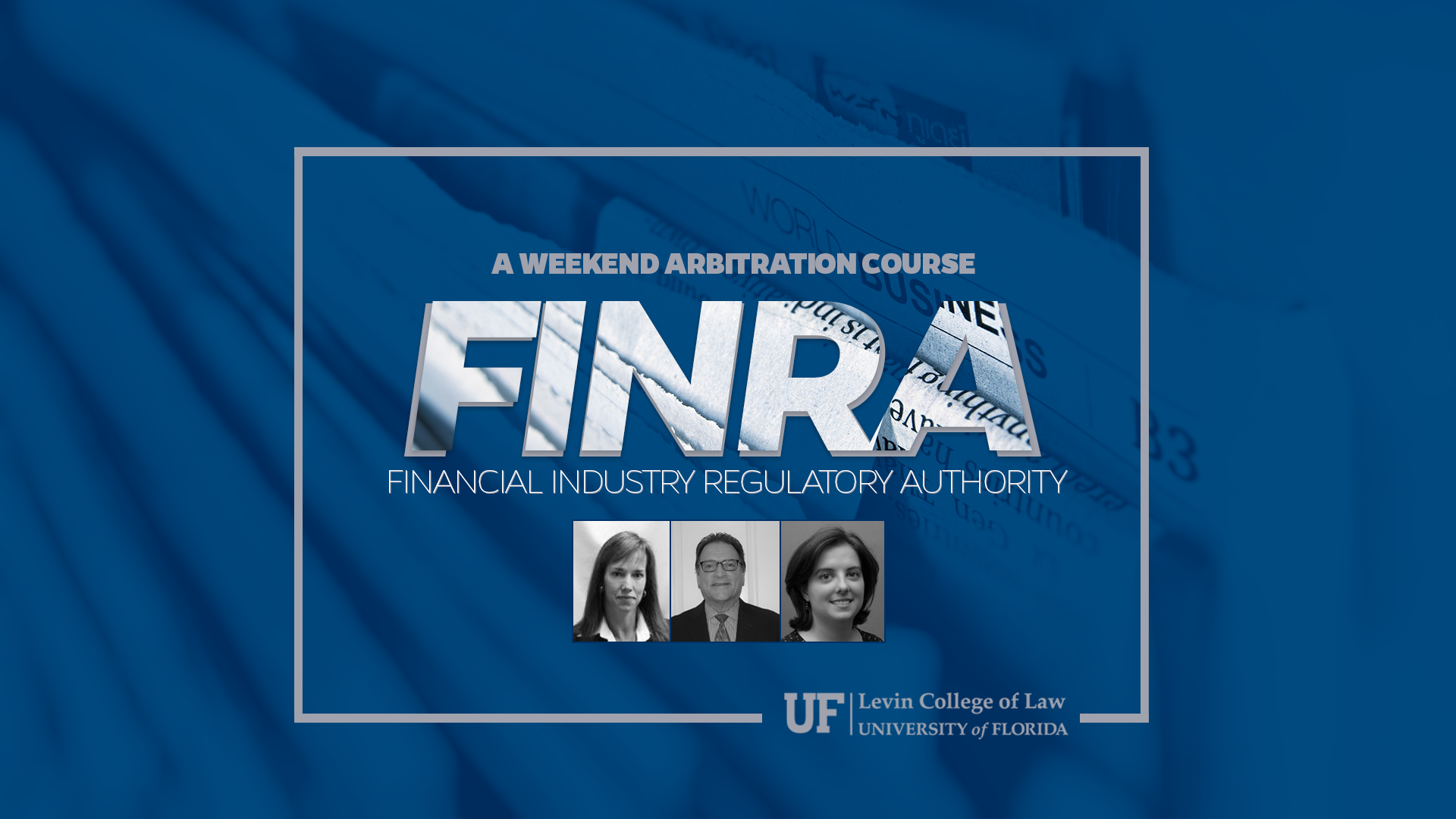 Internationally recognized leaders in arbitration engaged nearly 25 UF Law J.D. students during an intense three-day course over Martin Luther King weekend. The students learned about the history of the Financial Industry Regulatory Authority (FINRA) as well as the law and the regulations governing the customer cases administered by FINRA. The weekend course culminated in a mock arbitration in which the students played the roles of arbitrators, counsel, and witnesses, and resolved a customer dispute pursuant to the FINRA arbitration process.
Joining the students in Gainesville and leading the classroom instruction were: Kenneth L. Andrichik , Senior Vice President and Chief Counsel, Financial Industry Regulatory Authority (FINRA), New York, NY; Allison Patton, Managing Director and Co-Head of Retail Litigation for Morgan Stanley, Tallahassee, Florida; and Professor Christine Lazaro, Director of the Securities Arbitration Clinic at St. John's University School of Law and Vice President (and Incoming President) of the Public Investor's Arbitration Bar Association, New York, NY.