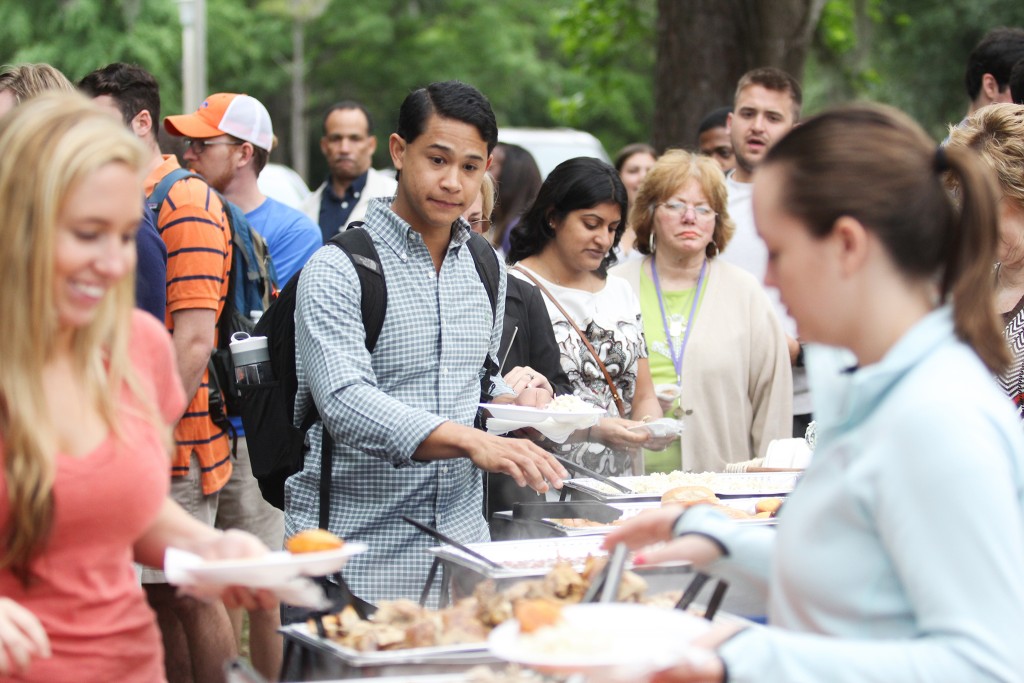 On UF Law's campus you'll make friends, enjoy the outdoors, and otherwise unwind from your studies. Each year, UF Law hosts events that enhance student life. Here are a few of the highlights.
Multicultural Fair

Students show off exhibitions and enjoy the international grub at the spring multicultural fair.
Glasser BBQ
Each fall, UF Law fills the courtyard with great food and games for the Glasser BBQ sponsored by Gene (JD 72) and Elaine Glasser.
Admitted Students Day
During admitted students day, students and parents tour UF Law, enjoy live music and great food, and get a chance to speak directly with professors.
Student Fair
Students sign up for clubs and organization during the student fair held at the beginning of the fall semester in the Marcia Whitney Schott courtyard.