Have a problem? We can help.
Have a problem? We can help.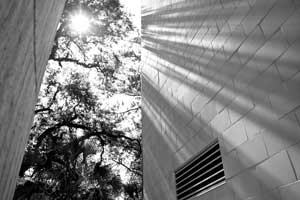 Have a problem? We can help. This website lists just some of the resources available to help support and guide you through a variety of challenges ranging from stress to campus safety. We encourage you to let us know of other areas where you need assistance, and we will add them to the page. For those currently in distress, visit UF's "U Matter, We Care" site to obtain personalized, immediate assistance. In addition, the Student Affairs office at the law school is able to provide expedited referrals to and additional information about the resources listed below.
Problem: Stress, Depression, Anxiety, Mental Health Crisis
Academic Stress
Academic stress is a major problem. Long hours spent studying, sacrificing sleep and other healthful habits can cause stress to compound, sometimes to the breaking point. The resources below can help you mitigate and manage academic stress.
Student Affairs Resource Counselor – The law school Student Affairs Office has a full-time Resource Counselor on staff to help students with any personal or professional crises or issues they are facing. All services are confidential. Email student.svc@law.ufl.edu or call (352) 273-0620 to set up an appointment or get more information.
Law Faculty – Students should feel free to discuss academic issues with faculty members, who have experience dealing with students and can also refer students to other resources.
Graduate Student Support Group – The University of Florida Counseling and Wellness Center (CWC) provides several academic support groups, including groups for graduate and professional students dealing with the pressures of academic stress. See the support group listing for Spring 2016.
Individual Counseling Appointments – Individual, confidential counseling is also available through the CWC. Call (352) 392-1575 to set up an appointment. Relationship counseling is also available. General information can be found on the CWC website.
GatorWell Health Promotion Services provides a lot of general stress management information on its website and will meet with students one-on-one to develop strategies for reducing stress through its Wellness Coaching program.
Biofeedback Lab – The CWC offers the Gator BLISS lab with computerized stress-reduction equipment. The software is set up somewhat like a game in guided meditation and helps students to learn how to physically reduce stress by thinking it through and controlling their breathing and heart rate. The lab is free on a first-come basis after a brief orientation session and is open from 8 a.m. to 5 p.m. "This is one of the CWC's most undersold services," said Jeanna Mastrodicasa, assistant vice president for student affairs at UF. The lab also offers students a full-body massage chair.
True Academic Problems – If students are having problems with grades posting, disputes with faculty members, or if they would like to file a complaint regarding a violation of academic policy, they should contact the University Ombuds at (352) 392-1308. The Ombuds, an independent, impartial and confidential arbitrator, is especially helpful for "unsticking stuck things in a bureaucratic world," Mastrodicasa said.
The Office of Human Resource Services assists UF employees and helps educate our community about signs and symptoms of stress.
Depression/Anxiety
Depression and anxiety are major problems, particularly for law students and others in the legal profession. Studies have shown that almost 40% of law students experience symptoms of anxiety or depression by the end of their third year. The resources below can help.
Counseling and Wellness Center – For those who want to speak one-on-one, counseling appointments are available. There is also a lot of information on the CWC website geared towards self-help for those who may not want to seek counseling. In addition, support groups are available for those who would like to seek help in a group setting. The CWC has online resources for managing anxiety and depression.
Dean of Students Office Care Services – Students who are missing classes or having other academic problems due to mental health issues, accidents, injuries or other health problems should contact this office.
Suicide Prevention
Suicide is the third-leading cause of death for 15 to 24 year olds in the United States and the second-leading cause of death for college-age students, according to the CWC website. If you or someone you know may be a danger to themselves or others, call 911 immediately. In addition, the confidential resources below are available to help.
Counseling and Wellness Center – The CWC offers outreach programs and assistance with suicide prevention, including emergency appointments during business hours and 24/7 on-call telephone crisis counseling. Call (352) 392-1575 or stop by the CWC at 3190 Radio Road for assistance. The CWC also has information and resources on its website regarding suicide awareness, warning signs, and how to help a friend in need.
Alachua County Crisis Center – The Crisis Center offers 24/7 telephone counseling and face-to-face counseling for those who may prefer an off-campus resource. Its services are available for students and non-students free of charge. Call (352) 264-6789.
Problem: Multicultural and Diversity Challenges
Diversity Challenges
Multicultural and Diversity Affairs – Multicultural & Diversity Affairs educates, empowers, and mobilizes students, campus and community partners, and creates cutting edge programs and opportunities in the areas of multicultural education, self-awareness, advocacy, intercultural understanding, and social justice with a commitment toward creating an inclusive, affirming and just campus community.
Student Organizations – UF Law campus organizations provide a comfortable social, academic, and cultural outlet to help students build relationships and work to create an environment conducive to personal and academic growth. A complete list of extracurricular student organizations is available at our Extracurricular Organizations page.
LGBT Challenges
UF LGBT Affairs – This office is in charge of fostering diversity and tolerance among all UF students, regardless of sexual orientation. LGBT Affairs holds welcome events each semester, sponsors educational workshops to raise awareness across campus, and provides services for LGBT students looking for ways to get involved. See the office's website for more information.
Dean of Students Office – Students who feel they are being discriminated against based on their LGBT identity should speak to DSO. The staff are experienced in dealing with these sorts of issues and are committed to fostering inclusivity on campus.
OUTLaw – OUTLaw is UF Law's gay-straight alliance. Members are available to speak with students who may be having problems. OUTLaw also holds on-campus informational events and socials for LGBT students and their straight allies.
Problem: Campus Safety
Crime Reporting
Student Affairs – Students who witness a crime or are victimized may report what happened to Student Affairs, which will then coordinate with the appropriate law enforcement agencies and provide information to help speed the process along.
Victim Services – Crime victims may seek a victim advocate to accompany and support them through all stages of the criminal justice process, including interviews, line-ups, testimony, trial, sentencing and injunction hearings. On-campus victim advocates are available through the University Police Department (UPD) by calling the 24/7 dispatch line at (352) 392-1111. Off-campus victim advocate services are available through the Gainesville Police Department; call (352) 393-7683 for violent crimes and (352) 393-7691 for domestic violence. Additional domestic violence services are available through The Source Program; call (352) 273-0805 for a confidential screening.
UPD Silent Witness – Witnesses of crimes or disruptive behavior on campus can report what they saw anonymously here.
Dispute Resolution
Interpersonal Disputes – UF has paired up with the law school to offer a free conflict resolution service for interpersonal disputes and conflicts. The service provides a trained mediator who will sit down with the parties and work to resolve the problem. The program is also open for law students who are interested in getting involved as a mediator.
Emergency Information
Information on weather-related and other emergencies is online as a link off the UF Law homepage.
The Levin College of Law follows University of Florida policies and procedures regarding closings and other matters. In the event of an emergency, updated information will be posted on the UF homepage. Information also will be distributed through local radio and television stations and available by calling UF information at (352) 392-3261 (activated during emergencies only). We urge you to sign up to receive UF emergency text messages by navigating in myUFL to the Main Menu => My Account => Update Emergency Contact, then entering a cell phone number in the Local Home Street Address section.

In the event of a fire or other emergency at the law school, please proceed quickly but carefully to the nearest exit then continue on to a distance of at least 50 feet away from the exterior of the school. Do NOT go to the law school courtyard.
If a severe storm or tornado occurs while you are on the law school campus, please go to or remain in an inside, windowless classroom or other facility. Examples include the Rare Book Room, Faculty and Staff Lounges, internal library meeting rooms, or classrooms such as 285D.
Numerous emergency-related links are available on the University of Florida's Emergency Page.
Security
Security: When leaving the law campus area after hours, use resources such as SNAP (Student Nighttime Auxiliary Patrol) made available to you by the University Police Department. You may request a walking escort or a ride with SNAP via telephone at 392-SNAP (392-7627). For more information about SNAP call the UPD Community Services Division at 392-1111 or visit the UFPD website.
Again, please let us know if you have other concerns or are aware of resources that should be added to the "Have a Problem? We can Help" website. Just email your information to flalaw@law.ufl.edu or stop by the Communications Office in 244 Bruton-Geer Hall.
Other Helpful Resources