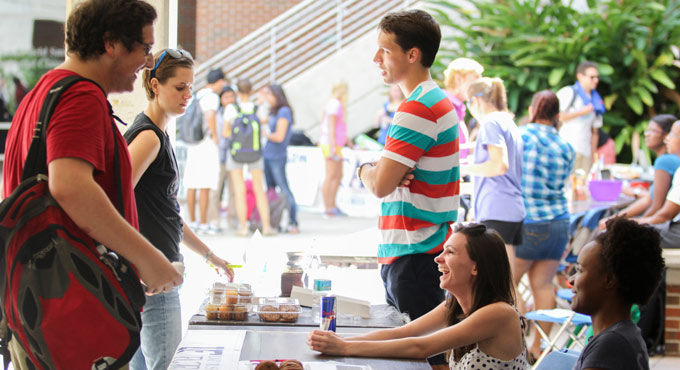 Introduction to Law School and the Profession
The Introduction to Law School and the Profession (ILSP) program is a time to welcome and introduce you to our law school and community. This mandatory program will be held on August 9 – 12, 2016. The program will focus on introducing you to the College of Law and the legal profession to ensure that you have the information and necessary skills to succeed in law school. We will provide you with information on the policies and regulations governing your legal education and the profession, academic information, and offer you many opportunities to get to know other incoming students and your Student Ambassador.
The orientation schedule is available here.
Directions to the ILSP events
The ILSP starts on Tuesday, August 9th at the Reitz Union, located at 655 Reitz Union Drive on the University of Florida campus. Detailed parking information will be added here and e-mailed to entering students prior to the ILSP and Ambassadors will direct you to check-in at ILSP.
Parking at the law school during ILSP
You may park in the Green decal lots around the law school. While parking restrictions are lifted from August 9- 12, all reserved spaces, service drives, disabled, carpool and no parking zones will still be enforced at all times.
Dress code for the ILSP
Dress for Tuesday and Wednesday is business casual. We will provide you with a t-shirt to wear on Thursday for Community Service Day. On Friday, we'd like you to wear a shirt to represent your hometown or undergraduate institution.
Guests at the ILSP
Due to space and other logistical limitations, guests are not permitted during the ILSP.