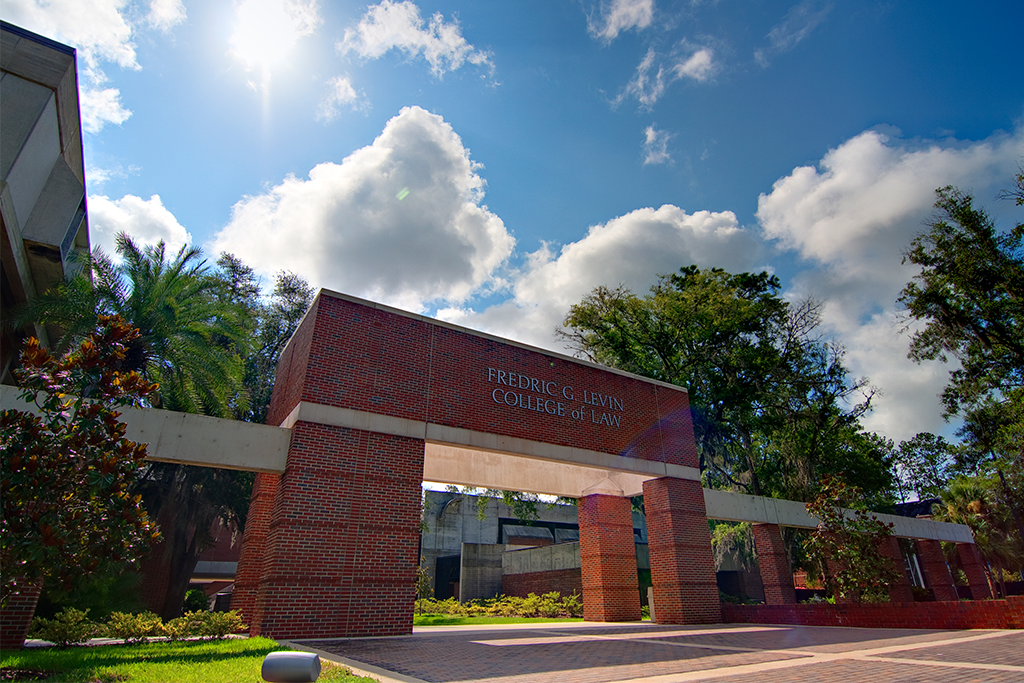 Vision

A law school dedicated to advancing human dignity, social welfare and justice through knowledge of law.
Mission Statement
The mission of the University of Florida Fredric G. Levin College of Law is to achieve excellence in educating professionals, advancing legal scholarship, serving the public and fostering justice. We aspire to prepare lawyers to serve their clients, the justice system and the public with a high level of accomplishment and a commitment to the highest ideals of the legal profession. We strive to provide students with a well-rounded legal education. Our curriculum is designed to teach students about the law and to help them develop the skills necessary to use that knowledge in practice. Our goal is for our graduates to possess the core competencies essential to embark on the practice of law. These core competencies include:
Legal Analysis (including knowledge of laws and rules, the ability to apply laws and rules to different factual settings and the ability to engage in legal argumentation);
Legal Research and Writing (including the ability to conduct independent legal research and produce legal writings of professional quality);
Fundamentals of Client Services (including interviewing and counseling skills);
Fundamentals of Dispute Processing and Legal Problem Solving (including litigation, settlement and transactions); and
Fundamentals of Professional Responsibility and Identity (including knowledge of the shared values of the legal profession and ethical problem solving, the skills to create a professional identity and the skills to work with people from diverse backgrounds).
To learn more about our events, students and life on campus, visit the Student Life page.