The University of Florida Levin College of Law has a longstanding tradition of producing national leaders and is one of the nation's best values in legal education.
Training Leaders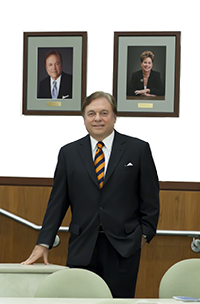 UF Law has a longstanding tradition of preparing its graduates for significant leadership roles.
UF Law is fourth among public law schools (eighth overall) for the number of degrees granted to sitting federal judges as of 2014, according to Federal Judicial Center data; more than 250 graduates serve as state appellate and trial judges in Florida and many serve in those roles in other states.
No law school has produced as many presidents of the American Bar Association since 1973. There have been five UF Law graduates, including 2010-11 president Stephen N. Zack (pictured). Graduates are also represented by the majority of The Florida Bar presidents, including President-elect Bill Schifino (JD 85) and past-Presidents Eugene K. Pettis (JD 85), Gwynne Young (JD 74), Scott Hawkins (JD 83), Mayanne Downs (JD 87) and John G. White III (JD 83). Four Florida governors and hundreds of state senators, representatives and cabinet members hail from UF Law. Thirteen graduates also became college presidents, and more than a dozen have served as deans of law schools.
Diversity in leadership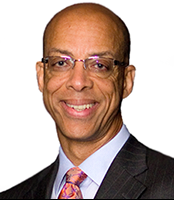 We are particularly proud of our track record in producing diverse leaders for the legal profession. Eugene K. Pettis (JD 85) became the first African-American president of The Florida Bar in 2013. Stephen N. Zack (JD 71), came to the United States from Cuba in 1961 and became the first Hispanic president of both The Florida Bar and The American Bar Association. Martha Barnett (JD 73) became one of the first female ABA presidents in 2000. And Jorge Labarga (JD 79) in 2014 became the first Cuban-American chief justice of the Florida Supreme Court.
UF Law was ranked in 2012 as one of the top six schools for blacks in the South by On Being a Black Lawyer magazine.
Rankings & accreditation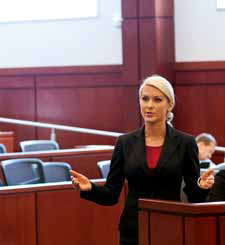 UF Law is ranked as Florida's best law school by U.S. News & World Report. The most recent rankings placed UF Law as 24th among public law schools and 48th overall, up two spots from the year before. It ranked UF Law's Tax Program first among publics and third overall, while the Environmental and Land Use Law Program was ranked eighth among publics and 19th overall. The family law program is ranked No. 5 in the nation by Law Street Media.
UF Law's reputational scores in U.S. News rankings remain the highest for any Florida school and among some of the highest in the country, particularly among publics. UF Law was ranked by its peers  18th among publics and 37th overall, and assessed by lawyers and judges 16th among publics and 40th overall.
A 2012 Journal of Legal Education article titled "Where Do Partners Come From?" found that UF Law ranked 11th among publics and 29th overall in the number of alumni graduating from 1986 to the present serving as partners in the National Law Journal 100 law firms.
One of the nation's best values in legal education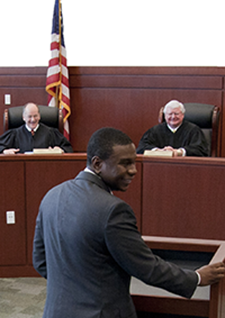 UF Law is third most affordable among the nation's top 50 law schools based on American Bar Association data for tuition and fees plus annual expenses.
UF Law's 69 full-time faculty are joined by adjuncts and visiting professors to educate more than 1,000 students. Students can specialize in: Environmental and Land Use Law, Estates and Trusts Practice, Family Law, and Intellectual Property Law. The burgeoning field of e-discovery is also growing at UF Law where students are exposed to software, management and hands-on practice.
In addition to the J.D., the college offers LL.M.'s in Taxation, International Taxation, Environmental and Land Use Law, and Comparative Law as well as one of the country's few S.J.D.'s in Taxation. UF Law offers J.D. programs in Environmental and Land Use Law, Estates and Trusts Practice, Family Law, and Intellectual Property Law; an extensive array of joint degree programs; specialized centers, institutes and program areas; and strong clinical offerings.
Opportunities at home and abroad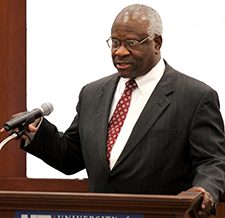 Gainesville hosts one of the largest on-campus recruiting programs in the Southeast, with legal employers interviewing throughout fall and spring. Additionally, UF Law draws distinguished visitors to campus every year to speak with students.
UF Law has had eight Supreme Court Justice visits in the past eight years. Many presentations are available for viewing at your convenience on our webcast page.
UF Law's strong international programs and faculty expertise in international law issues expand the school's curriculum and international offerings and strengthen its ties with programs and scholars around the globe.
State-of-the-art facilities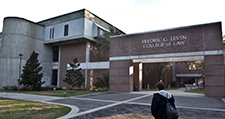 Recent updates to its facilities make UF Law a premier learning environment. A $25 million expansion and renovation project in 2005 made the UF Law library one of the largest in the Southeast and among the top 20 in the country.
The multi-million dollar advocacy center that opened in Fall 2009 provide students with state-of-the-art trial facilities.
Beautiful surroundings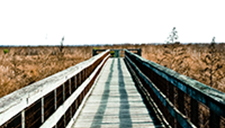 UF Law is located in North Central Florida, one of the country's most desirable areas. Gainesville is ranked first of 400 cities in the United States and Canada by Cities Ranked and Rated, Second Edition and has been highly rated by such publications as Money Magazine, Forbes, and Popular Mechanics.