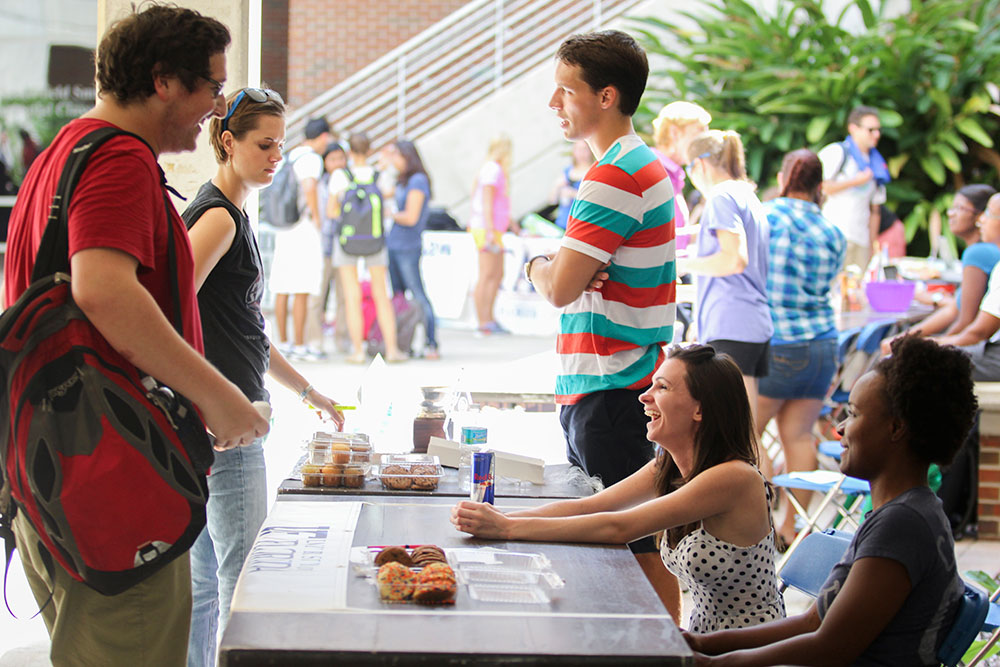 Quick facts:
Median GPA: 3.60
Median LSAT: 160
Faculty ratio: 12:1
Approximate size of student body: 984
Employment: UF Law places more graduates in full-time, long-term jobs that require bar passage than any law school in the state.  We rank 12th in this category nationally (excluding law school funded jobs).
Attending UF Law means joining a community of nearly 1,000 students who represent more than 70 colleges and universities around the country. Our accomplished, creative and diverse student body comes to UF Law with undergraduate and graduate degrees in areas such as business, finance, criminal justice, education, engineering, medicine and many others. We are an active campus with a variety of interests, and we look forward to enhancing the vibrancy of our law school with each new entering class.
Want to join our community? Visit our Admissions pages.
Are you a current student looking for more information? View our Student Affairs pages.