Office of Career and Professional Development
Office of Career and Professional Development
The UF Law Career and Professional Development team looks forward to working with you to achieve your career goals. We offer advising, will help you strategize about your academic goals and job search, and will ultimately connect you with employers. We encourage you to reach out to careers@law.ufl.edu for guidance. We look forward to connecting with you!
Career and Professional Development Team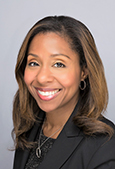 Janice Shaw
Assistant Dean of Career and Professional Development
Janice Shaw received her law degree from Georgetown University Law Center and her undergraduate degree from Florida State University. Janice began her legal career as an associate for the law firm of Skadden, Arps, Slate, Meagher & Flom LLP, where her practice included representing large, multinational corporations in shareholder litigation that challenged complex mergers and acquisitions. Janice also worked as a litigator at the law firm of Loeb & Loeb LLP. After practicing law for a number of years, Janice transitioned to law school administration and worked in career development at Fordham Law School and Columbia Law School. Janice joined Columbia as an Assistant Director of Career Advising and was ultimately promoted to Senior Director of J.D. Career Advising. During Janice's tenure at Columbia, the school was repeatedly recognized as the leader in private sector placement of graduates entering large law firms. Prior to joining the University of Florida, Janice served as the Assistant Dean of Career and Professional Development and an adjunct professor at Nova Southeastern University Shepard Broad College of Law. Dean Shaw may be reached at shaw@law.ufl.edu.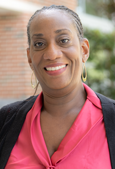 Kam Clark
Career and Professional Development Advisor
Kam Clark joins UF Law from Stetson University College of Law where she was the Associate Director of Career and Professional Development and served as the Pro Bono Coordinator. In addition to advising students, Kam spearheaded Stetson's wellness initiatives, created holistic professional development programs, conducted introductory and advanced MBTI workshops, and became a Certified Diversity Professional. Kam received her undergraduate and Juris Doctor degrees from Florida State University. Following graduation from law school, Kam practiced family law in Atlanta. She later embarked on a career in higher education at The Ohio State University, where she coordinated the law school's on-campus recruiting program. Kam may be reached at clark@law.ufl.edu.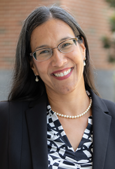 Lisa De Sanctis
Career and Professional Development Advisor
Lisa De Sanctis has been counseling students and professionals for 14+ years in academic and career-related matters and most recently served as an academic and career advisor and associate director of admissions for Florida State College at Jacksonville. Prior to moving to Florida, Lisa spent six years at the University of the Pacific, McGeorge School of Law in career and professional development. Lisa received her undergraduate and Juris Doctor degrees from the University of California, Berkeley. Following graduation from law school, Lisa worked at the Ventura County District Attorney's Office and was awarded the Outstanding Prosecutor of the Year award for the Felony Domestic Violence Unit. She then spent three years as an Associate Professor of Clinical Law at The George Washington University Law School in Washington, D.C., where she taught in the Domestic Violence Litigation Clinic. After a stint in private practice at Pillsbury Winthrop, Lisa and her family moved to Florida where Lisa founded an independent editing and career counseling business in Jacksonville Beach. Lisa may be reached at desanctis@law.ufl.edu.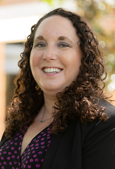 Colleen Miller
Career and Professional Development Advisor
Colleen Miller joins UF Law from Quarles & Brady LLP, a national law firm with over 500 attorneys, where she served as managing partner of the Tampa office. Colleen brings over ten years of commercial litigation experience to UF Law. In addition, Colleen initiated a firm-wide partnership with The Veterans Consortium Pro Bono Program.Colleen graduated from the University of Miami School of Law magna cum laude in 2007. While attending the University of Miami, she served as an editor on the Miami Law Review and received book awards in Constitutional Law, Evidence, Criminal Law, and Insurance Law and Policy. Prior to attending law school, Colleen graduated from Texas Christian University summa cum laude with a Bachelor of Arts in Biology and a Bachelor of Science in Criminal Justice. Colleen may be reached at millerco@law.ufl.edu.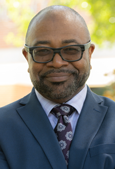 Kevin Robertson
Career and Professional Development Advisor
Kevin Robertson joins UF Law after 13 years of private practice experience, most recently with Robertson Law in Gainesville, Florida, where he handled civil, criminal, and family law cases. Kevin also has a strong interest in technology and marketing and has worked with non-profits as well as Bamboo Strategic Media, a marketing app and business strategy group. Kevin received undergraduate and Juris Doctor degrees from the University of Florida. Following graduation from law school, he became an Assistant State Attorney for the Office of the State Attorney for the Eighth Judicial Circuit. While serving as an Assistant State Attorney, Kevin prosecuted both felony and misdemeanor cases, resolved professional regulation cases, and counseled crime victims. In addition, Kevin managed the Certified Legal Intern Program for the office. Kevin may be reached at robertson@law.ufl.edu.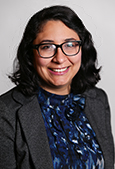 Stephanie Falcon
Career Services Coordinator
Contact us:
Fredric G. Levin College of Law
Center for Career and Professional Development
147 Bruton-Geer Hall
309 Village Drive
P.O. Box 117630
Gainesville, FL 32611-7630
Email:
careers@law.ufl.edu
Phone:
(352) 273-0860
Fax:
(352) 392-4640