UF Law Earns Military Friendly Designation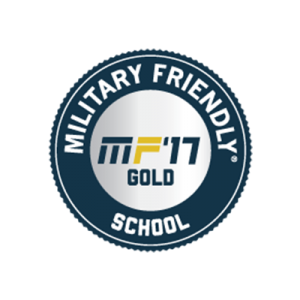 UF Law has been included on Victory Media's 2017 list of "Military Friendly Schools," a listing of institutions with proven opportunities for veterans.
Victory Media – publisher of magazines G.I. Jobs, STEM Jobs and Military Spouse – based its annual list on public data sources for more than 8,800 schools nationwide, input from student veterans and responses to a proprietary survey from participating institutions.
This year, UF also earned the gold award distinction for being a graduate school with outstanding programs and support for veterans and their families. Gold award winners have programs that scored within 20 percent of the 10th-ranked institution in a given category.
"UF Law's highly rated reputation and programs and low tuition make it a great value for military members," the listing states. "Since the passage of the Florida GI Bill, which allows veterans living in Florida to pay in-state tuition, it is one of the most affordable and preeminent destinations for returning veterans to study law."
For this year's list, more than 1,700 schools participated in the survey, with just 1,273 being awarded a spot on the final list.
"UF Law also helps students interested in military work to stand out in their application for coveted Judge Advocate positions by providing faculty who serve in the JAG Corps, reserves, bringing recruiters to campus to speak with students through the Military Law Society, and providing special volunteer opportunities, the listing states"
See the complete list of Military Friendly schools here.
Want to know more about veterans at UF Law? Check out this video on how we support and serve our veteran and active duty students (video starts at around the 2 minute mark) and see how one UF Law student helped with passage of a veteran's tuition waiver bill in Florida.