Ohio Rep. Emilia Sykes (JD 11) Draws on UF Law Experiences in Drafting State Legislation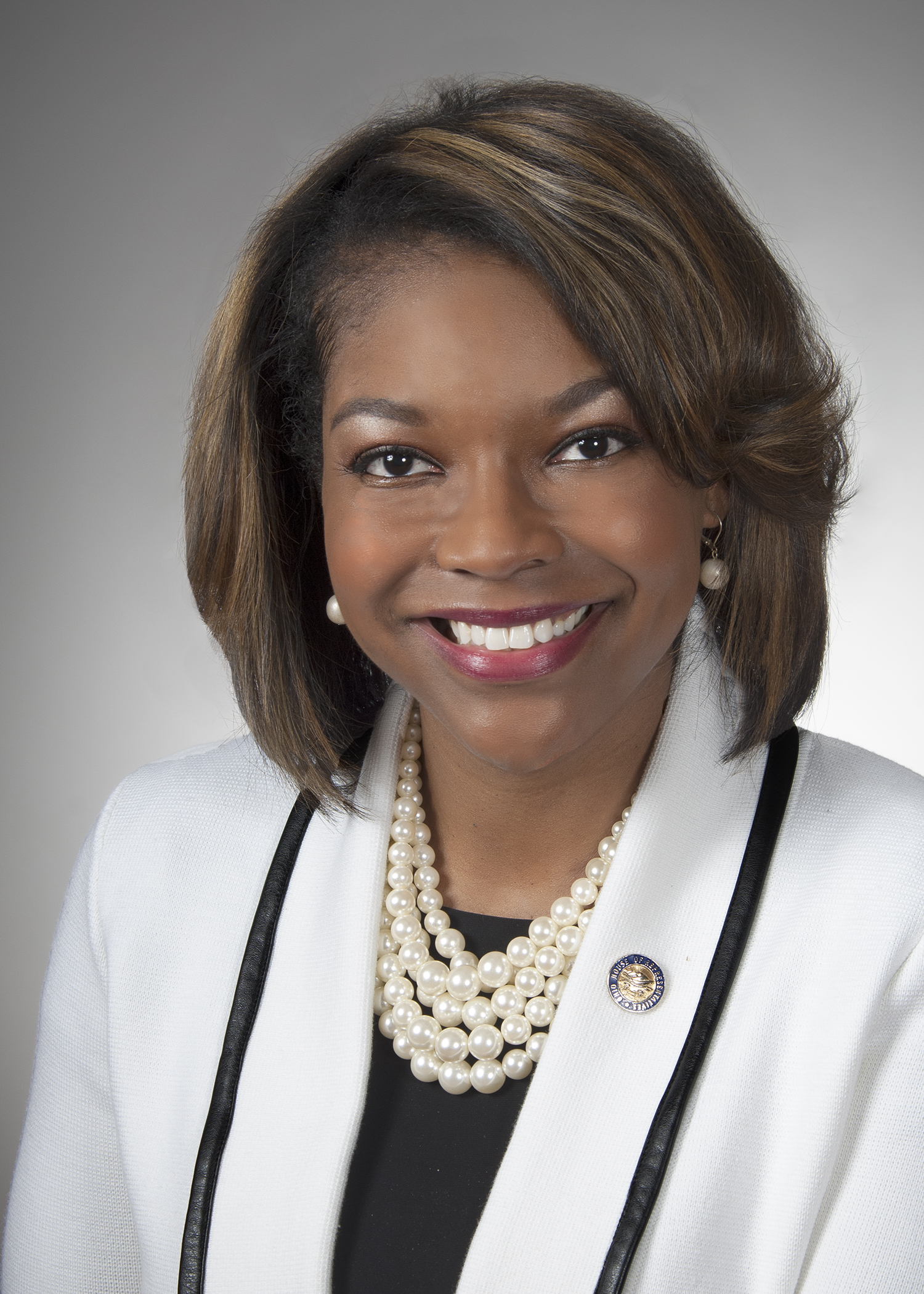 Ohio State Representative Emilia Sykes (JD 11) always wanted to pursue a career in public health, but her father encouraged her to pursue law. So, the Akron native enrolled in the University of Florida's dual degree program, graduating with a law degree and master's in public health, and a certificate in family law in 2011.
"These two degrees seem so dissimilar but are also very complimentary because, especially these days, there's so much about our health care system that is based in the law," said Sykes, whose term began in January 2015.
"You don't have to be a lawyer to be a legislator, but it certainly helps to understand the law if you're writing and drafting and amending them," said Sykes, who was elected Democratic whip in December 2017. Sykes' seat was previously held for more than three consecutive decades by either her father or mother, Vernon and Barbara Sykes.
While her life might be based in the north, Sykes drew on her Florida law roots to influence Ohio state legislation.
At UF Law, Sykes externed at the Eighth Judicial Circuit's State Attorney's Office in the Special Victims Unit, working on cases involving domestic violence, elder abuse, child abuse, child pornography and sex crimes.
She also worked as an intern in the UF Law Intimate Partner Violence Assistance Clinic (IPVAC) where she created a public health campaign for a local community with a high incidence of intimate partner violence and assisted such victims in obtaining civil protection orders.
Before being elected to office, Sykes attended a Continuing Legal Education seminar and learned that Ohio, among several other states, didn't offer victims of dating violence civil protections – a stark contrast to Florida law.
In Ohio, only those in certain relationships – such as married individuals, or a couple with a child in common – can obtain a protection order against their partner. "If you were dating, you didn't meet the definition, so you couldn't get a civil protection order," Sykes explained.
"That was one of the things I had to train to do, to understand and advocate for in law school, so when I got to the legislature, that is one of the first things I wanted to see change in Ohio. Victims of dating violence are no different than victims of spousal abuse and other forms of intimate partner violence, except in the eyes of the law," Sykes said.
She drafted the bill in spring 2015 – with Florida's legislation acting as a blueprint – and immediately faced political roadblocks that lasted years. The bill ultimately passed the joint assembly in February 2018 and was signed by the governor in April 2018.
"It really puts victims of dating violence on par with others because intimate partner violence is part of the new umbrella term," Sykes said.  "It allows them to have a protection order and violators will be subject to a warrantless arrest."
The law also calls for the creation of a victim's bill of rights pamphlet for dating violence victims and allows victims of dating violence to access help at battered women's shelters.
Sykes says her IPVAC training influenced her commitment to this type of legislation. "So we'll have a little bit of Florida statute [here in Ohio] based on my time from the University of Florida Law School," Sykes said.