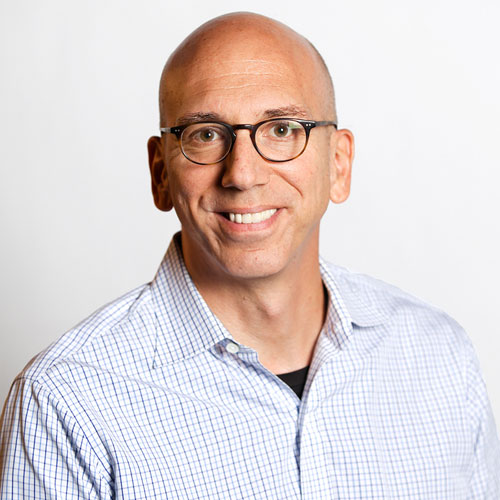 Mark Fenster
Marshall M. Criser Eminent Scholar Chair in Electronic Communications and Administrative Law
Professor of Law
About
Mark Fenster is the Marshall M. Criser Eminent Scholar Chair in Electronic Communications and Administrative Law at the Levin College of Law. His legal research has focused on government transparency, legal intellectual history, and constitutional limits on government regulation. He is the author of the book The Transparency Fix: Secrets, Leaks, and Uncontrollable Government Information (Stanford University Press, 2017), and his articles and essays have appeared in the California Law Review, Michigan Law Review, Iowa Law Review, Hastings Law Journal, Administrative Law Review, among others. He is also the author of Conspiracy Theories: Secrecy and Power in American Culture, 2nd ed. (University of Minnesota Press, 2008), an influential work of cultural and political theory.
Professor Fenster joined the UF faculty in 2001. He currently teaches Contracts, Payment Systems, and Statutory Interpretation, and in the past has taught Property, Contracts, Administrative Law, Land Use, and Intellectual Property, among other courses. Prior to working at UF Law, Professor Fenster clerked for Judge Carlos F. Lucero of the Tenth Circuit of the U.S. Court of Appeals in Denver and worked in private practice in San Francisco as an Environmental and Land Use Law Fellow at Shute Mihaly & Weinberger.
Fenster earned his J.D. degree from Yale Law School and holds a PhD from the Institute of Communications Research at the University of Illinois at Urbana-Champaign. He earned his BA from the University of Virginia, and an MA from the Radio-Television-Film program at the University of Texas at Austin. He is admitted to practice law in New York and California.
Education
J.D., Yale Law School
Ph.D., University of Illinois at Urbana-Champaign
Institute of Communications Research
M.A., University of Texas at Austin
Department of Radio/Television/Film
B.A., University of Virginia
Teaching and Scholarship
Administrative Law; Legislation/ Statutory Interpretation; Contracts; Government Transparency; Legal, Social, and Political Theory.
Courses
Contracts
Statutory Interpretation
Publications
Books
Book Chapters
Feed: State Transparency Amidst Informational Surplus, in This Obscure Thing Called Transparency: Politics and Aesthetics of a Contemporary Metaphor (Emmanuel Alloa ed., Leuven University Press forthcoming 2022).
"What Do Leaks Reveal? Foreign Policy, National Security, and the Contingent Effects of Informational Vigilantism," in Foreign Policy Secrecy in the Age of transparency (Vigjilenca Abazi & Guri Rosen, eds., Oxford University Press 2021).
"FOIA as an Administrative Law," in Troubling Transparency: The Freedom of Information Act and Beyond 52 (David Pozen & Michael Schudson eds., Columbia University Press 2018)
"The Informational Ombudsman: Fixing Open Government by Institutional Design," in Freedom of Information and Governmental Transparency in an Open Government Era (Irène Bouhadana, William Gilles, & Russell Weaver eds., Les Éditions IMODEV, 2016)
Articles and Essays
"Populism and Transparency: The Political Core of an Administrative Norm," 89 University of Cincinnati Law Review 286 (2021).
"A 'Public' Journey Through COVID: Donald Trump, Twitter, and the Secrecy of U.S. Presidents' Health," 8 Critical Analysis of Law 25 (2021).
"Transparency and The First," 14 Florida International University Law Review 713 (2021) (symposium review essay).
"National Security: The Sublime and the Bureaucratic," New Rambler Review (2020).
"Revealing Secrecy Tools, " Harvard Law Review Blog (2019).
"The Dramas of Criminal Law: Thurman Arnold's Post-Realist Critique of Law Enforcement,"  53 Tulsa Law Review 497 (2018).
"The Elusive Ethics of Leaking," 18 Georgetown Journal of International Affairs 112 (2017).
"Transparency in Trump's America," 30 Governance 173-175 (2017) (invited essay).
"Mr. Peabody's Improbable Legal Intellectual History," 64 Buffalo Law Review 101-120 (2016) (symposium essay).
"Opportunities for Law's Intellectual History," 64 Buffalo Law Review i-iv (2016) (with John Henry Schlegel) (symposium introduction).
"The Informational Ombudsman: Fixing Open Government by Institutional Design." 1 International Journal of Open Governments/ Revue Internationale des Governments Ouverts 275-296 (March 2015), available at http://ojs.imodev.org/index.php/RIGO/article/view/22/99.
"Transparency in Search of a Theory." 18 European Journal of Social Theory 150-167 (2015).
"The Implausibility of Secrecy." 65 Hastings Law Journal 309-363 (2014).
"Substantive Due Process by Another Name: Koontz, Exactions, and the Regulatory Takings Doctrine." 30 Touro Law Review 403-419 (2014) (symposium essay).