Meet UF Law student Patrick Brathwaite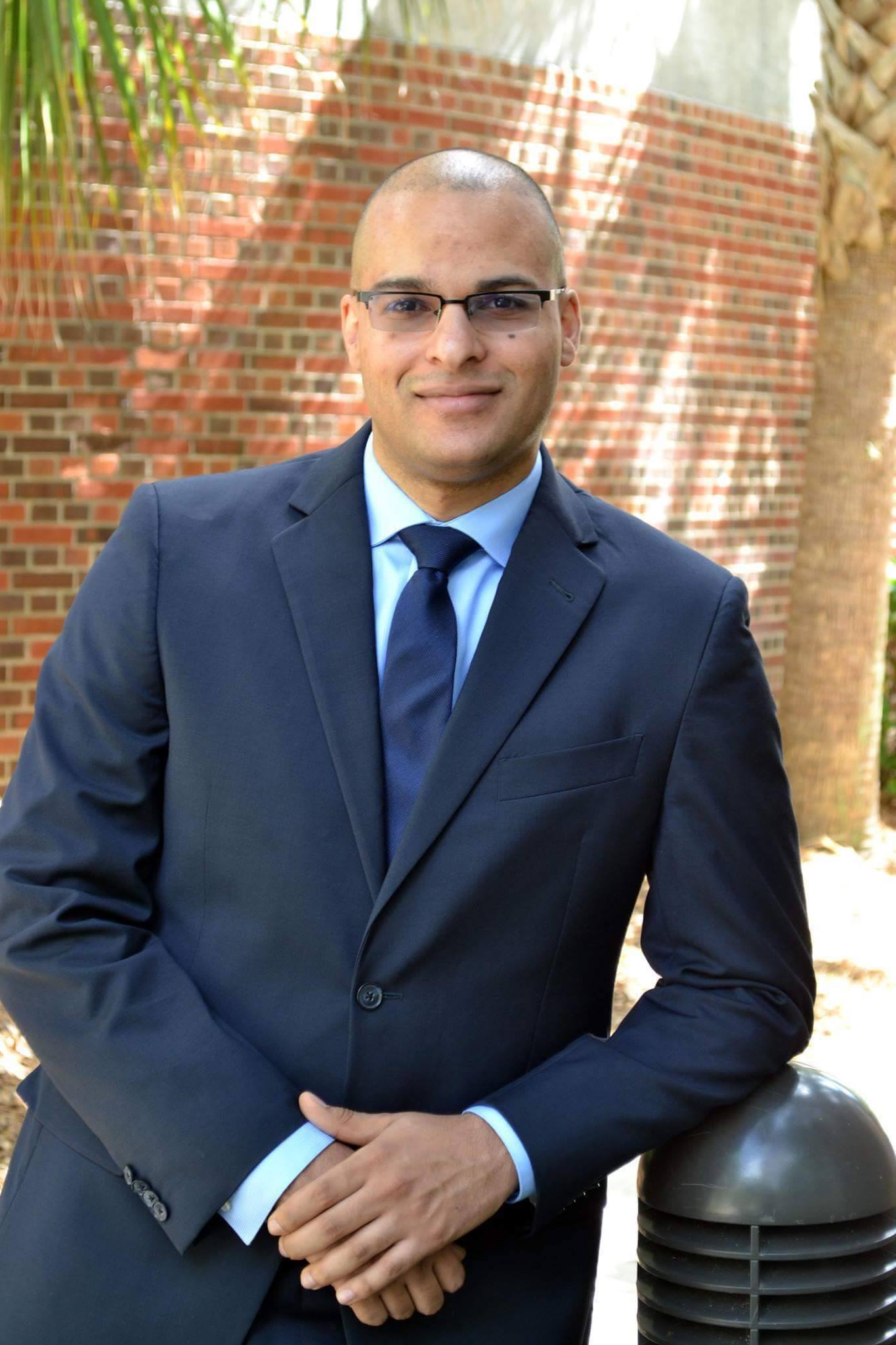 Name: Patrick S. Brathwaite
Hometown: Tampa, Florida
Undergraduate Institution and Degree Program: Hillsborough Community College Honor's Institute, Associate in Arts. University of Florida, B.A. in English
Law School Involvement: Vice President, Latino Law Student Association
I started the University of Florida Levin College of Law with a few common questions. What will the professors and students be like? What will the classes be like? Can I make it if I'm the first in my family to be in law school, or this far in school at all? What if I've been below the poverty line almost my entire life?  What if I'm from a different culture? Would I relate to other students? Would they relate to me?
I say this because, as a matter of statistics, I'm one of the least likely people to even be in law school. I finished high school from a single-mother household, working, moving into incrementally smaller apartments and struggling to pay rent.
But at UF Law, I have learned that if you have these questions, you are not at a disadvantage. Your adversity is an asset, not a setback.
The reality surprised me. My classmates are all great, incredibly down-to-earth people. I started networking even before the first day of classes and throughout the year those connections flourished into friendships and professional opportunities. I met a UF Law professor who wasn't even teaching classes I could take but became a mentor who would help me understand the legal community.
When it came to money, financial aid was there. I was proactive about seeking opportunities and advice, and UF Law personnel were there with the resources to be proactive right back.
As I take stock, I find it hard to relay the successes I've had because they almost seem fictitious. My path was certainly not easy, but I also wasn't alone. I went to see the UF Law career services counselor and consistently spoke with mentors. After my first semester, I had summer associate offers from law firms, federal district and magistrate judges, and the civil division of the U.S. Attorney's Office.
I have come to realize that the places life has taken me and the cards I have been dealt all were learning experiences and places to find improvement. I have worked for this and utilized every resource at UF Law. UF Law has the resources, and if you're willing to seek them out, then nothing will stop you from getting the results you want.
So, what have I learned from my experience thus far at UF Law? Work hard, but work curiously. Learn. And most importantly, be authentic. There is no substitute for authenticity. Just be yourself. Don't let anything rob you of who you are. You don't have to impress anybody.
Be inquisitive, work hard and learn. Believe me, whatever your goals are here at UF Law, you can make them happen. The professors, faculty and staff are here for you. The law school has your back. I'll say it again – if you want it, you can achieve it. And if you don't believe me, at least as far as I am concerned, I'll prove that wrong.
"Those who say it can't be done are usually interrupted by those doing it." (James A. Baldwin)
UF Law does it.
If you're an incoming student and you need somebody to talk to, feel free to contact me. No icebreaker needed, just email or text me. psbrathwaite@ufl.edu / 813-391-6426. Of course, you can call me as well.
Patrick Brathwaite is a 2017 1L Summer Associate at Carlton Fields in its Tampa office. As part of the firm's summer associate program, he attended the 2017 Leadership Council on Legal Diversity 1L Scholars Summit, participating with other students from law firms around the country. He is interested in the intersection between private practice and public interest, particularly the use of effective pro bono, resource management and social investment to elevate the underserved and foster economic growth.