UF Law's Family Advocacy Clinic Provides Experiential Learning Opportunities For Students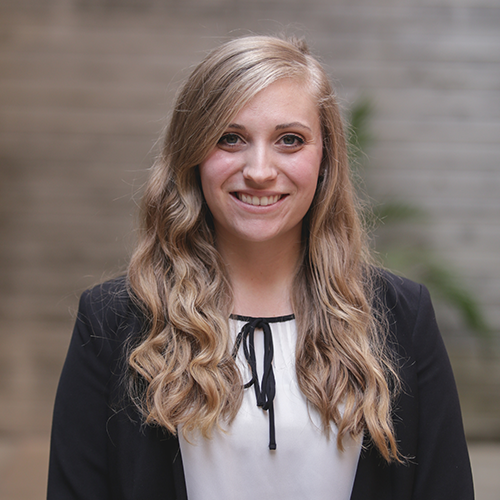 Name and Year: Jenna Duvall (JD 18)
Hometown: Anna Maria, Florida
Undergraduate Institution: B.A. in Criminology and Law and B.S. in Family, Youth and Community Sciences, University of Florida
Law School Involvement: Secretary for Gators Alternative Dispute Resolution, Secretary of Association for Public Interest Law, Vice President of Family Law Society, and Family Advocacy Clinic
I have always known I wanted to practice in the area of family law. During my law school application process, I sorted through which clinics various schools offered. I discovered the Family Advocacy Clinic when I applied to UF Law and I instantly knew I would be a part of the clinic during my time here.
Through my experience as a Certified Legal Intern, I have been able to interview new clients, and draft various documents, including pleadings, final judgments, orders, marital settlement agreements and parenting plans. 
This experience has allowed me to develop a further understanding of how to best assist clients and navigate the legal system. Learning the case law in the classroom helps provide a foundation for learning, but my hands-on experience in the clinic has allowed me to fully develop my understanding in the area in which I want to specialize.  My experience with the clinic has provided me invaluable knowledge and learning experiences that will prove useful in future employment.
Being a part of the Family Advocacy Clinic has been the most challenging but rewarding experience I have participated in thus far. The clinic has prepared me for the future by exposing me to what practicing law will truly be like. In the clinic, you have the opportunity to think through how you would resolve the issue and then receive a response from the supervising attorney. This autonomy has really expanded the way I think about the issues that are presented to me and has fully prepared me to appropriately handle cases in the near future.
To find out more about the UF Law clinics, visit the website.