UF Law – Location Matters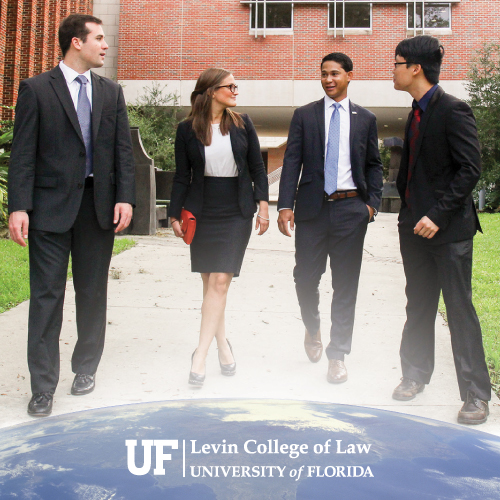 When I meet with prospective students, I often hear that location is a very important factor when applying to law school. They want to know if they'll be able to pursue their dream job in a location outside of Gainesville – or even Florida – if they attend UF Law.
The answer is that no matter if you plan to look for employment in New York, Atlanta, Washington, D.C. or anywhere else you can think of, UF Law can help you get there!
UF Law is the number one law school in Florida and that recognition gives students lots of opportunities to network and develop relationships outside of Gainesville. UF Law also offers a wealth of experiential learning opportunities in different states and countries!
Taking advantage of our Center for Career Development resources, Semester in Practice program, study abroad opportunities, or externships, you'll find a path to get from Gainesville to wherever you desire and UF Law will be there to help along the way!
Delphine Byrd
Assistant Dean for Admissions