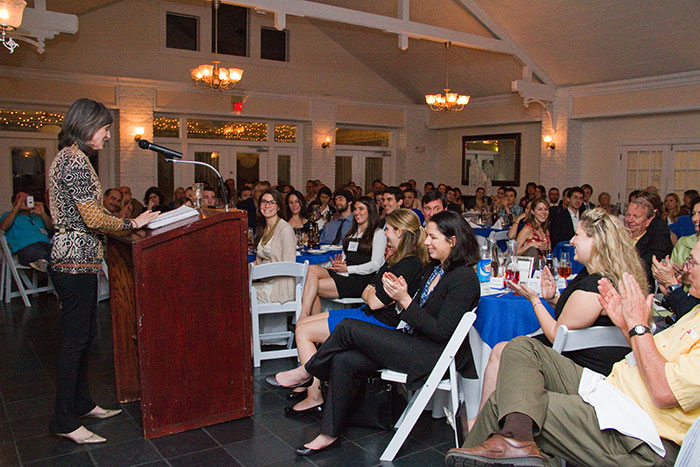 CGR's contribution to public policy continues expanding throughout the world in the activities of the Center's alumni. CGR's Board of Advisors reflects that diversity of professional experience that began in law school. From the former Director of the White House Office of Energy and Climate Change Policy to federal and state judges, to local government attorneys, to legal services attorneys, to private attorneys, to university professors, to elected and appointed governmental officials, the impact of CGR reaches beyond graduation, providing public service to the global community.
WILLIAM L. ALLEN
Associate Professor and Director of the Program in Bioethics, Law, and Medical Professionalism at the University of Florida College of Medicine. He received his law degree from the University of Florida, his baccalaureate from Stetson University, and did postgraduate study in philosophy of religion and ethics at Vanderbilt University and at the University of Chicago. He was a Florida Bar Public Interest Law Fellow and a member of the Florida Law Review. He has served as a consultant to the NIH Human Genome Initiative's Task Force on Genetic Testing and Insurance, the British government's Human Genome Advisory Committee, state and federal legislative committees, as a member of an NIH study section on Ethical, Legal and Social Implications of the Human Genome Initiative. His publications include legal and ethical issues related to advances in genetic technology, advance directives, euthanasia, conscientious objection in health professions, HIV/AIDS, and regulatory issues in pain management. He frequently addresses such topics and others in academic forums and continuing medical education conferences. He co-chairs the Shands Hospital Ethics Committee, is a member of the UF Genetic Institute's Executive Committee, the editorial board of the journal Genetic Testing and Molecular Biomarkers, and co-directs the Ethics Core of UF's Clinical and Translational Science Institute.
TERRELL K. ARLINE
Bay County Attorney. He was formerly the Legal Director of 1000 Friends of Florida, Assistant General Counsel with the Florida Department of Community Affairs, and operated a statewide private practice with concentration in land use, environmental, and administrative law. He worked for the Center for Governmental Responsibility and graduated from the University of Florida with joint degrees in law and urban planning in 1980.
ROCKY M. CABAGNOT
Rocky M. Cabagnot is an Assistant Professor of Law at the Charlotte School of Law in Charlotte, North Carolina. Professor Cabagnot supervises the law school's Community Economic Development Clinic and Entrepreneurship Clinic. He has also taught as an adjunct professor at the Florida State University College of Law and at the University of North Carolina at Charlotte's Master of Public Administration Program.
Prior to joining the ranks of academia, Professor Cabagnot was the Directing Attorney for the Revitalize Our Communities Project (ROCP), a collaborative partnership between Legal Services of North Florida (Tallahassee, FL) and Three Rivers Legal Services (Gainesville, FL). For six years, the ROCP provided pro bono legal services (particularly in the area of affordable housing development) to nonprofit community based organizations spanning a thirty-two (32) county coverage area within Florida. Prior to founding the ROCP, Professor Cabagnot served as an Equal Justice Works Fellow with Three Rivers Legal Services.
Professor Cabagnot obtained his Juris Doctor degree with Honors from the University of Florida Levin College of Law where he served as Senior Research Editor of the Florida Law Review and Research Assistant to Dean Emeritus Jon Mills. In addition to his Juris Doctor degree, Professor Cabagnot obtained a Masters of Mass Communication degree from the University of Florida College of Journalism. He received his Bachelor of Arts (Political Science and Communication Studies) from the University of North Carolina at Chapel Hill.
WALTER G. "SKIP" CAMPBELL
An attorney with Krupnick & Campbell and has served as a Florida State Senator since 1996, representing the western portions of central and northern Broward County. He is an accomplished legislator who has sponsored and supported numerous bills in the areas of crime fighting, education, consumer rights and safety, and the protection of the quality of health care. He has consistently received an AV rating by the Martindale-Hubbell Law Directory and is among a select group to be included in the book, The Best Lawyers in America, and the publication Leading American Attorneys. He is a graduate of the University of Florida. He has served as an adjunct professor of law at Nova Southeastern Shepard Broad Law Center and has been a review editor for Matthew Bender Publishing Company. He also has hosted a popular television show You and the Law. He has served as President of the Broward County Bar Association, President of the Broward County Trial Lawyers' Association, and President of the Federal Bar Association of Broward County. He was elected to the Board of Governors of The Florida Bar from 1988 through 1996, and was the recipient of The Florida Bar Meritorious Service Award. He has been active as a Founding Fellow and member of the Board of Governors of the Southern Trial Lawyers, a Diplomate of the Academy of Florida Trial Lawyers, a sustaining member of the Association of Trial Lawyers of America, a Founding Sponsor of the Civil Justice Foundation and a Founding member of the Trial Lawyers for Public Justice.
ANNE C. CONWAY
United States District Chief Judge for the Middle District of Florida. She was appointed by President George Bush in 1991, and is resident in the Orlando Division of the Middle District of Florida. Judge Conway attended the University of Florida College of Law, graduating with honors in 1975. She served as an executive editor of the law review. As a result of her work for the Center for Governmental Responsibility, she received the McIntosh Foundation Award. In addition, she served as a Legal Aid Student Intern. She completed a two year federal clerkship in the United States District Court for the Middle District of Florida in 1977. Following the clerkship she entered private practice as an Associate with Young, Turnbull & Linscott, P.A., In June 1978 she joined the firm of Wells, Gattis & Hallowes, P.A., where she became a partner/shareholder of the firm in March 1981. In July 1982 Judge Conway began practicing with the firm of Carlton, Fields, Ward, Emmanuel, Smith & Cutler, P.A. She became a shareholder of the firm in February 1985. She practiced with Carlton Fields until January 1992.
SANDRA F. CHANCE
The Executive Director of the Brechner Center for Freedom of Information and the McClatchy Professor in Freedom of Information in the Department of Journalism at the University of Florida. She specializes in media law, the First Amendment, and freedom of information. Before joining the faculty at UF, she earned her B.S., M.A. and J.D. from UF and practiced law with the firm of Holland and Knight, where she concentrated on media law cases there. Her clients included The Tampa Tribune, the New York Times Regional Group (including The Gainesville Sun), The Miami Herald, and numerous radio and television stations throughout the southeast. She teaches media and First Amendment law at both the undergraduate and graduate levels and has published numerous refereed and journal articles. She was named the national Journalism Professor of the Year in 2005.
ALBERT J. HADEED
Practices public sector law and is presently the County Attorney for Flagler County. Previously, he was in private practice, focusing on environmental conservation, growth management, historic preservation and scenic highway development. He formerly served as General Counsel for the National Scenic Byway for State Road A1A in Flagler and St. Johns Counties; as President of the Florida Trust for Historic Preservation; and as general counsel to a variety of area organizations. He previously served as Executive Director of Southern Legal Counsel, Florida's first public interest litigation firm with cases involving Sunshine Law enforcement, reform of state institutional facilities, accountability in children's services, handicap discrimination, and access to the courts, among other areas. He was founding general counsel to 1000 Friends of Florida; Special Counsel to the Speaker of the House of Representatives; and has been special counsel to several municipalities. He also has been appointed to a number of governmental advisory boards, including the Health and Human Services Board for District 12 (Volusia and Flagler), wetland study committees for both Flagler and St. Johns County, and state and regional historic preservation committees. He is a graduate of the University of Virginia and the University of Florida Levin College of Law.
JOHN H. HANKINSON, JR.
A licensed Florida attorney, has more than 22 years of government service in environmental policy and regulation. From 1994 to 2001 he served as the Regional Administrator for USEPA's southeastern regional office in Atlanta, Georgia, directing a staff of almost 1200 people and a budget in excess of $500 million. Prior to his USEPA service, he served for almost ten years as Director of Planning and Acquisition for the St. Johns River Water Management District, and directed the purchase of over 200,000 acres of environmentally sensitive lands. He was a key player in the development and implementation of Florida's P2000 land acquisition program and that state's growth management approach . He also has extensive legislative experience, having worked as a Staff Director in the Florida House of Representatives and as staff and counsel to administrative agencies and non-profit organizations. He currently provides consulting services to a diverse group of clients on smart growth, land conservation, and constructive environmental initiatives. He also serves as chairman of the Board of Audubon of Florida and is a board member of the Everglades Law Center, Inc. As a live performer and part owner of Eclipse Recording Company John also pursues his lifelong interest in producing, playing and recording music.
JANNICE L. INNIS-THOMPSON
The Senior Vice President and Chief Compliance Officer of TIAA-CREF. Prior to joining TIAA-CREF, Janice was the Vice President and Chief Compliance Counsel of Tyco International. She joined Tyco after a seven-year tenure with International Paper Company, where she began as Litigation Counsel and was promoted to Chief Compliance Counsel. Janice is a graduate of University of Florida College of Law. After graduation, she clerked for the Honorable Joseph W. Hatchett, United States Circuit Judge, 11th Circuit. Following her clerkship, she worked as an Assistant United States Attorney and as Counsel to the Director of the Executive Office of United States Attorneys in Washington, D.C. Janice lives in New Jersey with her husband, Stephen Lawrence and their 7-year old daughter. She speaks frequently at industry conferences.
NICOLE C. KIBERT
Nicole C. Kibert is an Assistant General Counsel of Beazer Homes. Headquartered in Atlanta, Beazer Homes is one of the country's 10 largest single-family homebuilders whose homes meet or exceed the benchmark for energy-efficient home construction as established by ENERGY STAR®. Prior to joining Beazer in 2013, Nicole was an attorney in the Tampa office of Carlton Fields. Ms. Kibert is a certified mediator and a U. S. Green Building Council LEED® Accredited Professional. For over a decade she has represented developers in the creation of planned communities, condominiums and subdivisions with a special emphasis on projects involving sustainable development, green building, renewable energy generation, downtown and brownfields redevelopment, and historic preservation. Ms. Kibert led Carlton Fields' "Go Green" initiative, a program that seeks to reduce the environmental impact of the firm's business practices. She is the Immediate Past Chair of The Florida Bar's Environmental and Land Use Law Section. She is also a member of the Executive Council of The Florida Bar's Real Property, Probate and Trust Law Section. Ms. Kibert was selected for inclusion in Chambers USA Guide to America's Leading Business Lawyers (Up & Coming, Zoning & Land Use) 2012 edition, Florida Super Lawyers as a 2009 – 2013 Florida Rising Star, by Florida Trend as a 2007, 2008 & 2011 Legal Elite, Up-and-Comer, and recognized by the Tampa Bay Business Journal as a member of the Class of 2005 30 under 30. In 2014, Ms. Kibert was awarded the Florida Bar's Real Property and Probate Section's John Arthur Jones Annual Service Award. Ms. Kibert was awarded the Judy Florence Memorial Outstanding Service Award by The Florida Bar's Environmental and Land Use Law Section in 2005 and The Stephens/Register Memorial Award in 2010. In 2008, Ms. Kibert was awarded the Florida Gulf Coast Chapter of the U.S Green Building Council's Lifetime Achievement Award. Prior to entering law school, she obtained her M.S. in Interdisciplinary Ecology from UF and her B.S. from the George Washington University in Biology. She served as a Peace Corps volunteer in the Former Yugoslav Republic of Macedonia where she designed a primary and secondary school environmental education program, assisted in the preparation of the Lake Ohrid Management Plan (a UNESCO World Heritage Site), and obtained funding for cross-border environmental NGO projects. At the University of Florida Levin College of Law, she was a member of the Florida Journal of International Law, the president of the Environmental and Land Use Law Society, Co-Chair of the Annual Public Interest Environmental Conference, Class Chair of the Alumni Council, and executive board member of the Law College Council. She was also a member of the UF Sustainability Task Force and a former Director of Greening UF, a grassroots organization to make UF a sustainable university.
JOSH MARKUS
A shareholder at Carlton Fields Jorden Burt, P.A. located in the Miami office of the Firm, he is the chair of the International Practice Group of the Firm as well as head of the Public Private Partnership Team for the Firm. He is a graduate of Duke University, the University of Florida School of Law (J.D., with honors), and the Vrije Universiteit Brussel (LLM, magna cum laude). His practice involves representing US and non-US companies in international and domestic corporate transactions including joint ventures, strategic alliances, mergers and acquisitions, public private partnerships and multi-jurisdictional projects. He also advises these companies on general corporate and commercial matters with particular focus on electronic commerce, distribution of goods and services, direct marketing, advertising and entertainment oriented matters and general corporate operational matters in cable and satellite television, sports (particularly soccer) and wholesale and retail consumer products. He is a former Chair of both the International Law Section of The Florida Bar, and the Section of International Law of the American Bar Association. He is a long time member of the Council of the Section of International Law of the ABA. Mr. Markus is Board Certified as an International Lawyer in Florida. He is the author of numerous articles and publications and is a frequent speaker on international law topics. He speaks French, Spanish and Portuguese.
KEITH W. RIZZARDI
Keith W. Rizzardi is an Assistant Professor of Law at St. Thomas University School of Law in Miami Gardens, Florida, Chairman of the U.S. Marine Fisheries Advisory Committee, and Special Counsel to the West Palm Beach based firm of Jones Foster Johnston & Stubbs, P.A. He earned board certification from The Florida Bar in State & Federal Administrative Practice, previously chaired The Florida Bar Government Lawyer Section and managed the environmental practice group for the South Florida Water Management District. An experienced U.S. Department of Justice trial attorney, he has litigated dozens of administrative, trial, and appellate cases, and he has worked on some of the nation's most challenging water resource issues, from the restoration of the Florida Everglades to the management of water supplies in the Sacramento Bay Delta. His areas of teaching and scholarship include administrative law, environmental law, negotiation, and professional responsibility. He has earned degrees from the University of Virginia (B.A.), University of Florida (J.D.) and Florida Atlantic University, studied economics and negotiation in programs through Harvard Law School, the University of Notre Dame, and George Mason University, and directed a summer water management program at the UNESCO Institute for Water Education in Delft, The Netherlands.
DEBORAH A. SCHROTH
a Senior Staff Attorney with the Jacksonville office of Florida Legal Services, Inc., a state-wide public interest law firm. She has primary responsibility for the firm's juvenile advocacy in all fora, both federal and state, including the legislature. She authored Florida Juvenile Law and Practice: "Proceedings from Petition to Adjudicatory Hearing in Dependency Cases" (Florida Bar, 2003 and 2001) and "Adjudicatory Hearing in Dependency Cases" (Florida Bar, 1997). She has been a presenter at many advocacy meetings and Florida Bar CLE's, including, most recently, discussing education for homeless youth as part of the Bar's "For the Children" CLE series. She obtained her B.A. in Philosophy from Catholic University of America; her J.D. from the University of Oregon School of Law; and an LL.M. in taxation from the University of Florida College of Law. She was awarded the 1995 Hon. Hugh S. Glickstein "Child Advocate of the Year" award presented by the Public Interest Law Section of The Florida Bar. She is a past Chair of the Public Interest Law Section (twice!), and has served on its Executive Committee since 1995, currently serving as its Legislation Committee chair. She also serves as Vice-Chair of the Juvenile Rules Committee of The Florida Bar.
LINDA LOOMIS SHELLEY
Office Managing Shareholder of the Tallahassee office of Buchanan Ingersoll & Rooney PC. Her practice areas are environmental and land permitting before state, regional and local entities and providing advice and assistance regarding Florida administrative practice and litigation. She has extensive experience in state government, including service as Chief of Staff, Florida Department of Insurance, Office of the Treasurer and State Fire Marshall; Chief of Staff, Office of the Governor of Florida; Secretary and General Counsel, Florida Department of Community Affairs; and General Counsel and Assistant General Counsel, Governor Bob Graham. She also has served as Assistant Executive Director, Florida Residential Property & Casualty, Joint Underwriting Association; Partner, Law Firm of Dixon, Blanton & Shelley, Tallahassee; and Associate, Law Firm of Corlett, Merritt, Killian & Sikes, Miami. She received her B.A. and J.D. degrees from the University of Florida.
JANET R. STUDLEY
A partner in the law firm of Holland & Knight, LLP, in Washington, D.C., and is the immediate past chair of the firm's Government Section. Janet has focused her practice on providing legal advice and public policy counsel to the firm's clients, particularly with respect to federal legislation. From 1977-1981, she served as Chief Counsel to the Subcommittee on Federal Spending Practices and Open Government of the United States Senate Governmental Affairs Committee. The Subcommittee was chaired by the late Senator Lawton Chiles. As an active member of the American Bar Association, Janet is a past Chair of the ABA's Section of Individual Rights and Responsibilities, and the past Chair of the Coordinating Committee on Immigration Law. She also served on the Steering Committee on the Unmet Legal Needs of Children, the Standing Committee on Legal Aid and Indigent Defendants, and the Council of the Fund for Justice and Education. Janet serves on the Board of Directors of The District of Columbia Bar Foundation. She is a past president and member of the Board of Trustees of Florida House in Washington D.C. She has also served on the Board of Street Law, Inc., and the Legal Committee of the Appleseed Foundation. Janet is a member of The Florida Bar and the District of Columbia Bar. She earned her bachelor of arts degree, with honors, in economics in 1972 from Emmanuel College in Boston, Massachusetts. She earned her juris doctor degree, with honors, in 1976 from the University of Florida College of Law. While in law school, she worked at the Center for Governmental Responsibility. After graduation from law school, she clerked for the Honorable Bryan Simpson, United States Court of Appeals, Fifth (now Eleventh) Circuit.
JOHN C. TUCKER
A Professor and Department Head of Biological and Environmental Sciences at the University of Tennessee at Chattanooga (UTC). He received an LL.M. (magna cum laude) in Environmental and Natural Resources Law from Lewis and Clark, a J.D. from the University of Florida, and a B.S. in Biology from Stetson University. UTC's Biological and Environmental Sciences Department has over 600 majors and offers B.S. Biology, B.S. Environmental Science, and M.S. Environmental Science degrees. He oversees the department, teaches courses in environmental law and policy, conducts research, and provides service to the community. He previously served as coordinator of the Environmental Science Graduate Program. His past research projects at UTC have focused on environmental justice issues associated with a major Superfund site, Chattanooga Creek, including serving as principal investigator of two EPA Region IV environmental justice grant awards. The Tennessee Department of Environment and Conservation awarded its Education Environmental Stewardship award to his department based on these projects. Presently, he serves on the Chattanooga-Hamilton County Air Pollution Control Bureau Board, the mayor's Chattanooga Green Committee, and the Signal Mountain Clean Streams Task Force. Previously he served on the Chattanooga Air Toxics Task Force and the Chattanooga Tree Protection and Resource Management Advisory Committee. He has published several law journal articles focusing on pesticides, environmental ethics, ecosystem management, and biodiversity conservation. Prior to working at UTC, he worked for 10 years at the Center for Governmental Responsibility, University of Florida Levin College of Law, where he participated in numerous projects concerning environmental and land use law and policy for local, state, and national agencies. Many of these projects involved critical review of existing laws and policies and development of new strategies. He also was involved in international projects pertaining to environmental and land use law, environmental decision-making, and citizen empowerment in Brazil and Poland. While at CGR he worked in several capacities, including as student researcher, Public Interest Law Fellow, Senior Research Fellow, Assistant in Law, and Associate Director. Prior to law school he worked as a biological scientist for UF's Institute of Food and Agricultural Sciences, where he co-authored several articles published in peer-reviewed scientific journals.