What is the Intimate Partner Violence Assistance Clinic (IPVAC)
The U.S. Centers for Disease Control and Prevention (CDC) recently released a comprehensive report on the prevalence of sexual violence, stalking and intimate partner violence in the United States.  The report relays the alarming findings that 35.6% of women in this country are raped, assaulted or stalked by intimate partners at some point during their lives.  24.3% of women will experience severe forms of physical assault by an intimate partner, such as being choked, hit with a fist or kicked.1


The Intimate Partner Violence Assistance Clinic (IPVAC) is a multidisciplinary clinic at the Levin College of Law providing indigent victims of domestic, dating and sexual violence with legal representation, mental health counseling and case management needs.  Funded with a grant from the U.S. Department of Justice/Office of Violence Against Women, IPVAC, which opened in June 2010, is the first clinic of its kind in the nation.  This unique partnership between the Levin College of Law, College of Medicine, Shands, and Peaceful Paths Domestic Abuse Network is lead by the director, an experienced domestic violence attorney, a licensed clinical social worker, a victim advocate and a program assistant.  These professionals supervise student interns from the Levin College of Law, Florida State University's College of Social Work and, the University of Florida's Center for Women's Studies and Gender Research.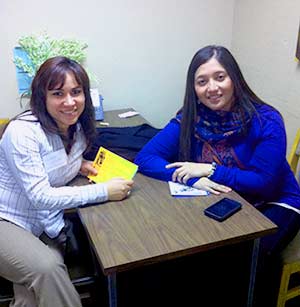 More than just a clinic, IPVAC provides educational services to medical and associated personnel.  IPVAC developed a special three-question "relationship screen" to be used by medical teams to uncover abuse in their patient population.  In its first year alone, IPVAC trained the physicians and nurses of the College of Medicine's Department of Obstetrics and Gynecology, Shands' labor and delivery nurses, Emergency Medicine staff, the Department of Pediatrics, UF Student Clinic staff, Shands' Social Workers, the Child Abuse Prevention Project's Nurturing Program, and the Department of Health's Healthy Start Program.  Because research shows that incidents of domestic violence increase dramatically during pregnancy and immediately thereafter, IPVAC works closely with the College of Medicine's outpatient ob-gyn clinics and Children's Medical Services.  In addition to meeting clients at the Levin College of Law, team members "ride" UF College of Medicine's Mobile outreach clinic bus into local communities and responds bedside at Shands to provide survivors with immediate legal advocacy and safety resources.
1. Black M, Basile K, Breiding M, et al. The National Intimate Partner and Sexual Violence Survey: 2010 summary report. Atlanta: National Center for Injury Prevention and Control, Centers for Disease Control and Prevention, 2011.
This project was supported by Grant No.: 2009-WL-AX-0006 awarded by the Office on Violence Against Women, U.S. Department of Justice. The opinions, findings, conclusions, and recommendations expressed in this publication/program/exhibition are those of the author(s) and do not necessarily reflect the views of the Department of Justice, Office on Violence Against Women.